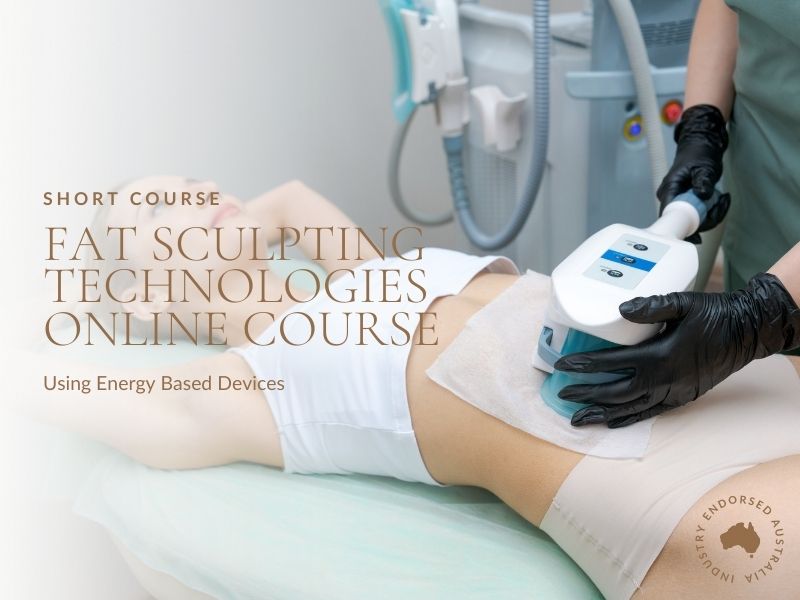 Fat Sculpting Technologies Short Course
Fat reduction using energy-based devices is the fastest growing non-surgical procedure. (Medical Insight Inc). Gain an overview of cryolipolysis, laser, radiofrequency, and ultrasound technologies to expand your knowledge or help you determine what modalities you'd like to use.
The only course of it's kind available.
Would you like to completely understand not only the technology you use in your own clinic but also have a 360-degree knowledge of what else is on the market and how what you use is similar or different? Wondering what technologies you need to buy or implement into your clinic?
Need to train your staff so that they can make intelligent, informed responses and recommendations to your clientele? You will learn the basic science behind the technologies, client selection, indications and contraindications and the pros and cons of various methods.
Who is it for? Anyone wanting to learn! 
Please note that some countries/provinces/states/territories have specific requirements for using a laser apparatus for fat reduction. More on the Australian rules HERE. To complete a laser safety certificate, click HERE.
This short course covers:
Laser
Cryolipolysis energy devices
Radiofrequency energy devices
High-frequency focused ultrasound (HIFU) energy devices
Patient/client assessment, treatment planning and post care
Common side effects, adverse outcomes
Accreditation
This course meets four hours of continuing professional development (CPD) when applied according to relevant AHPRA guidelines. Continuing professional development is the means by which members of the profession maintain, improve and broaden their knowledge, expertise and competence, and develop the personal and professional qualities required throughout their professional lives. 
Save
Save
Save