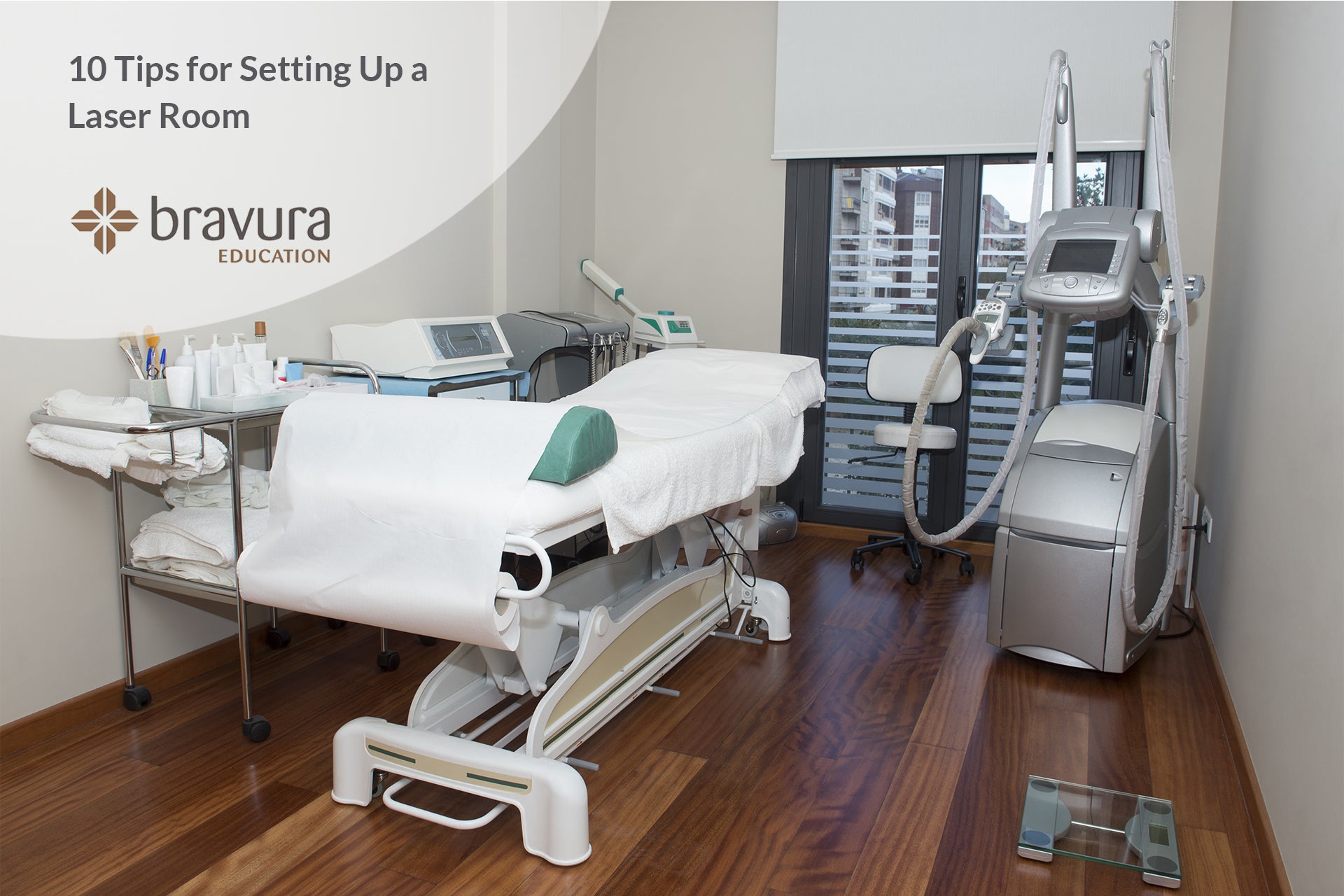 10 Tips for Setting Up a Laser Room
Not sure where to start with setting up a room or just wanting to know if you've got yours right? Here we give you the essential 10 points to ensure you comply with Standards.
Some laser machines have a massive floor space footprint so have a room large enough that you can put a laser,

 

bed

 

and stool in and still move around easily without tripping over. If you are going to teach your colleagues

 

ensure

 

there is enough space to have them in there as well.


Some lasers are portable or can be put on the benchtop so have room for a moveable trolley (not shiny metal) or adequate bench space.


Make sure the power points are in multiple places so if you change the layout you do not have power cords as a trip hazard. Some lasers need an additional fitting as they draw so much power so ask you sales rep or engineer what you need.


Either

 choose

 

a room with no windows or have window coverings that are opaque and have no gaps.


Eliminate specular (mirrored) surfaces. Have no mirrors or if you do have a blind installed to cover it during treatments.


Install a sink for handwashing and client skin preparation and cover metal components with a towel before treatment. This is also accessible if you require water to extinguish a clothing/linen fire (never electrical)


Have quick access to the correct fire extinguisher for an electrical fire


The door must have a laser warning sign displayed at eye level that says what the laser wavelength(s) are and what eye protection is required. Download a template below if you need one that complies with the new AS/NZS Standard (it is yellow and black so if yours has a hint of red, it's too old).


Outside the room have a hook for an additional pair of laser safety eyewear and a simple light (like a head torch light) mounted next to the door to indicate when the laser is in use.



Store your glasses in their cases EVERY time and wash them according to manufacturer's instructions.
Post Disclaimer
This blog post has been vigilantly researched and fact checked to ensure that it is accurate, reliable and up to date. You must keep in mind that errors and omissions may occur and that we welcome any feedback or corrections in this regard. We encourage you to do your own research to verify the accuracy and contemporary nature of the information presented.