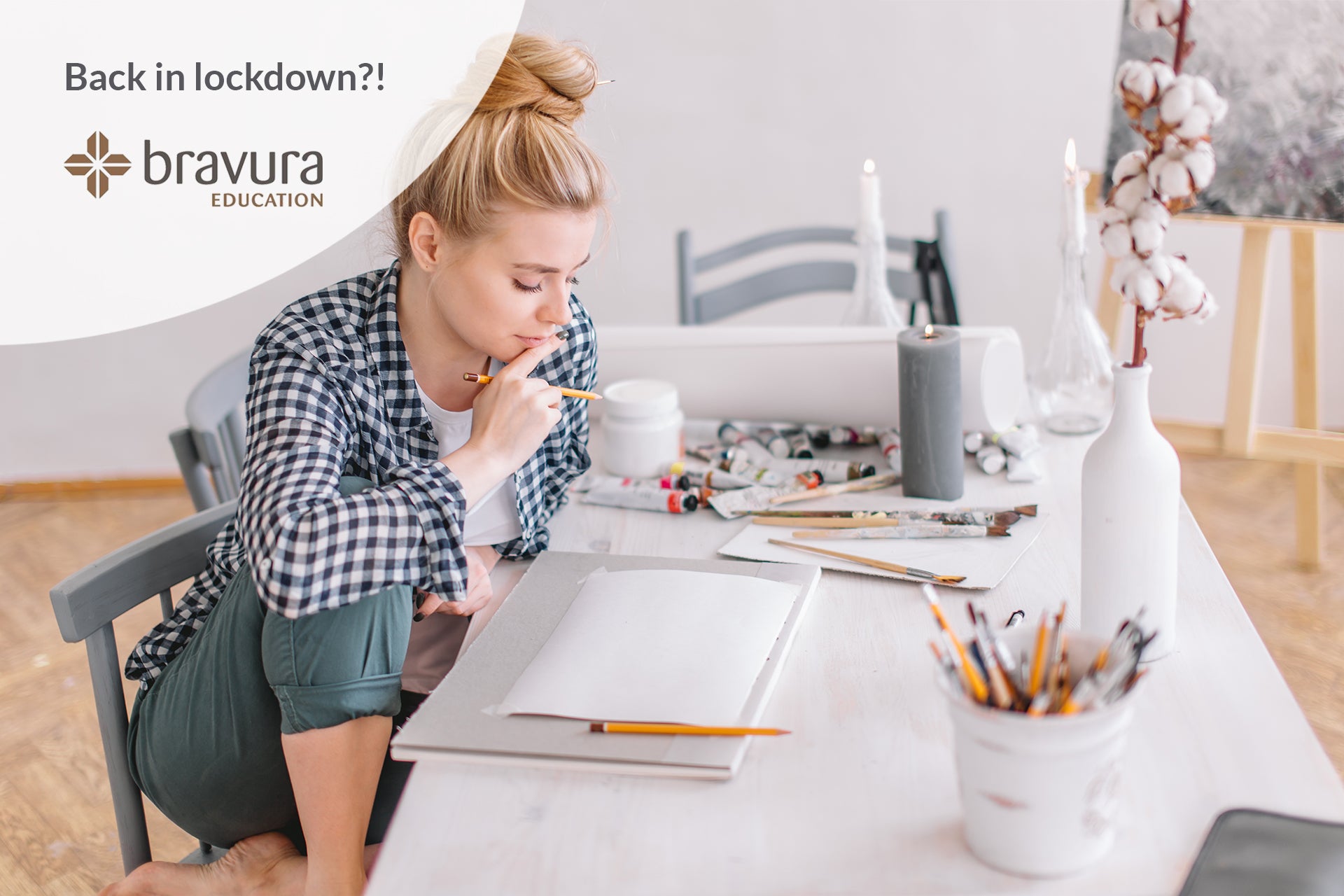 Back in lockdown?!
Here we go again. What trying times, some of us are loving ourselves sick in isolation, while for others it's a very difficult time. I wanted to take a moment to reach out to you all to make sure you are all feeling OK mentally and of course physically!
I remember back to when the first lockdown happened in Australia and it was all new recipes and cleaning junk drawers (For Elissa it was gardening and paint by numbers). Can we fill our next few weeks (months?) or so with that again? If not, here are my top 10 things I will try to do to keep sane this week.
Take time to check in with myself and my loved ones to make sure we are all OK and ask for help if I need to!


Finish my online course(s) 😉


Deep clean a room in the house, or two if I am in the mood


Write a letter to a friend, and send it via email if I can't go to the post office


Make something delicious that I have found on Pinterest and saved in my 'Yummy' folder of 467 recipes that I have never used!


Dance!!! Blast the music and just HAVE FUN


Set up a video call/wine sesh with my bestie! (Our last one was five hours over Zoom...)


Binge watch Netflix! Please send me your recommendations


Pretend to know what I am doing in the garden?


Face masks galore!!! Both beauty and surgical....
While it is easy to sit at the computer and daydream about the productive week(s) ahead, some days are tough and if any of you need to just shut yourself in your room, that is understandable too, we have all done it during one of the lockdowns, right?! Where is the rule book or end date for all of this!
As always, if you have any questions or even just want to have a chat, reach out to us HERE.
Post Disclaimer
This blog post has been vigilantly researched and fact checked to ensure that it is accurate, reliable and up to date. You must keep in mind that errors and omissions may occur and that we welcome any feedback or corrections in this regard. We encourage you to do your own research to verify the accuracy and contemporary nature of the information presented.