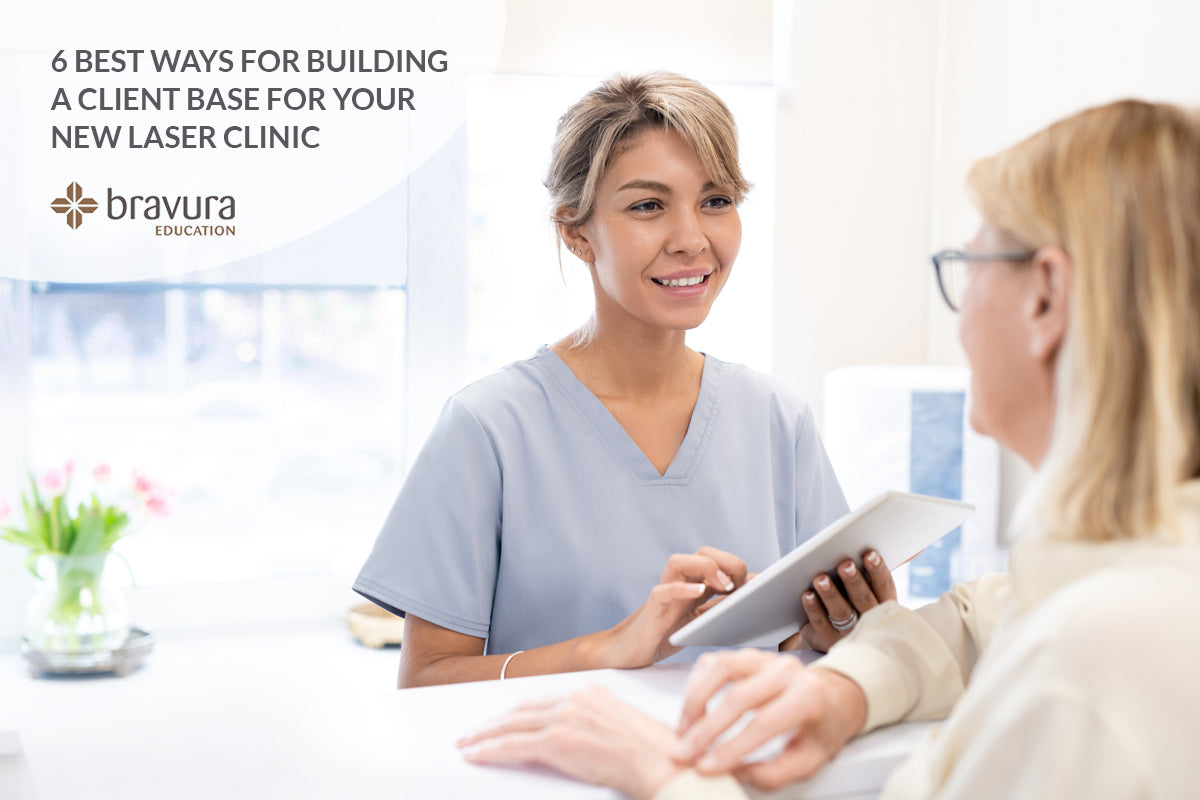 6 best ways for building a client base for your new laser clinic
You want to open your doors but how are you going to prevent sitting there twiddling your thumbs waiting for clients?
1. Family and friends
When you first start out, whether it's from home or a commercial property, your first set of clients will likely be your family and friends, and there isn't much better than that. Don't be afraid to charge them, this is a business after all. They will be coming for the quality of service you offer, not for free treatments. They are also really good at giving you honest, unfiltered feedback about how you're going.
2. Word of mouth
As your family and friends start to talk and tell their work colleagues, gym buddies, hairdresser and so on, you can expect to get a few more bookings as time goes on. So give them something to talk about, think about points of difference, the atmosphere, music, chocolates, blankets, scents etc.
3. Local event
As you start getting a client base, why not put on a fun event, invite all your clients and tell them to invite a "Plus One", of course, have goody bag with a loyalty card or package offer to entice the new guests there to make a booking on the night to fill those books up.
4. Marketing
This one is a no brainer in the 21st Century, you have access to Facebook, Instagram, pop up ads, billboards, bus stops and the list goes on. Never underestimate the power of a flyer. It may seem very old school but a flyer or business card placed in the right space is priceless, where does the demographic of clients you want to attract spend time? Is it the ballet school where all the mums take their children, is it the boutique café at the local shops, yoga studio.... You get my drift. 
5. Offers
If you want to entice more clients into the clinic, what about putting together a package or an offer? This doesn't need to be a discounted service as such, or it can be. What about a 'Welcome to X' package… For every treatment booked in the month of X we are offering X (it can be anything you want to offer, after hours appointments, add on underarm for half price, 10% off the 3rd treatment) the list goes on and is as long as your imagination.
What about stocking a skincare range that is cutting edge and none of your competitors have? Check out Science Skincare for one that we LOVE!
6. Rebook
Getting clients booked in is step 1. Retaining your clients is then up to you and your team. Rebooking them as they leave is a priority! It is a sure way they get the time they need; they keep the time frame recommended for in between appointments, and you fill your books up. Training your front of house staff around this is important, they are not there to just answer the phones, but to help grow the business too.
Remember, I'm here to help. Reach out if you need to at hello@bravura.edu.au
Krystle x
Post Disclaimer
This blog post has been vigilantly researched and fact checked to ensure that it is accurate, reliable and up to date. You must keep in mind that errors and omissions may occur and that we welcome any feedback or corrections in this regard. We encourage you to do your own research to verify the accuracy and contemporary nature of the information presented.