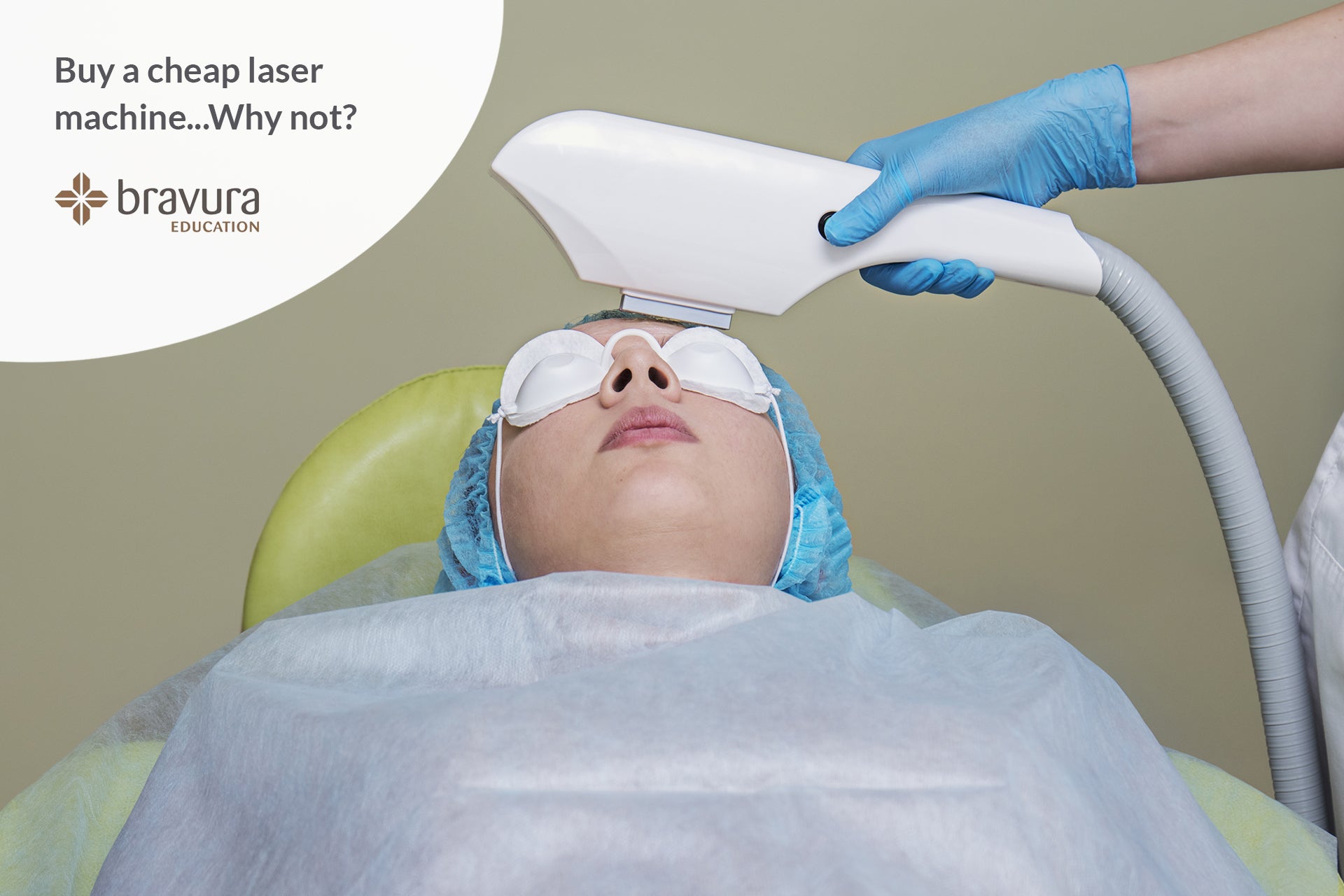 Buy a cheap laser machine...Why not?
"I bought a machine directly from China and it came with a training manual. They offer practical training via Whatsapp on a dummy but the issue is, I am having difficulty with the language barrier and distance." This is a question we received from a student who has done our course, Skin Tightening and Contouring for the Face & Body. Has she wasted $5000 on this machine?
Interestingly, every now and then we get complaints about this skin tightening course and the fat reduction course too. Why? 100% of the time the complaint is from a student who has either bought a machine second hand or they've bought a cheap one overseas, on eBay, Gumtree or in one case, a gentleman had literally bought his tattoo removal machine from a truckie, you guessed it, off the back of a truck!
There's nothing wrong with our courses, it's just that the students are looking for the information and treatment techniques specific to their own machines that they're not receiving from their supplier. What they DO get from our courses is a fundamental understanding of how the technologies work and overall patient care. Do your course before you buy a machine. I can guarantee that your purchase decisions will be different.
Here's ten things to consider when buying a machine (laser, IPL, HIFU, fat freezing, you name it):
Do a course with us BEFORE you spend a cent (or Yuan or Yen or Pound or Euro...) on a machine. It will SAVE YOU thousands of $$dollars$$ worth of

mistake prevention

for a few hundred.


A good quality energy-based device will cost tens of thousands of dollars.


There are three keys to being successful: Education and theory (with us), initial clinical training provided by your supplier (good quality companies will offer this as standard) and ongoing clinical support. Choose your supplier wisely.


All machines need an Operator's Manual that also has beginning settings for treatments to guide you. 


You need an expert technical and clinical practice support team to help you and keep your machine happy and healthy. Great suppliers have this as a standard offering.


If you buy a bargain laser machine, it might end up being a big dud that wastes money because you can't use it or find someone who can to teach you. Sadly, we've seen this scenario countless times. 


Even worse, poor quality machines can hurt your client and your reputation.


 Cheap machines cheapen the client's perception of the quality of your work. 


Beware of the language barriers that may exist or the translation of important technical and clinical information not being presented in immaculate English. One wrong letter or word or typing mistake can have catastrophic results, consider on/off and do/don't and how close they are to look at but so DIFFERENT in meaning!


 You will want your practical experience to be on a human, not simulated. This is because the interaction between these energy-based devices and different types of skin can be hugely variable. 
As always, if you have any questions, reach out to us HERE.
Post Disclaimer
This blog post has been vigilantly researched and fact checked to ensure that it is accurate, reliable and up to date. You must keep in mind that errors and omissions may occur and that we welcome any feedback or corrections in this regard. We encourage you to do your own research to verify the accuracy and contemporary nature of the information presented.