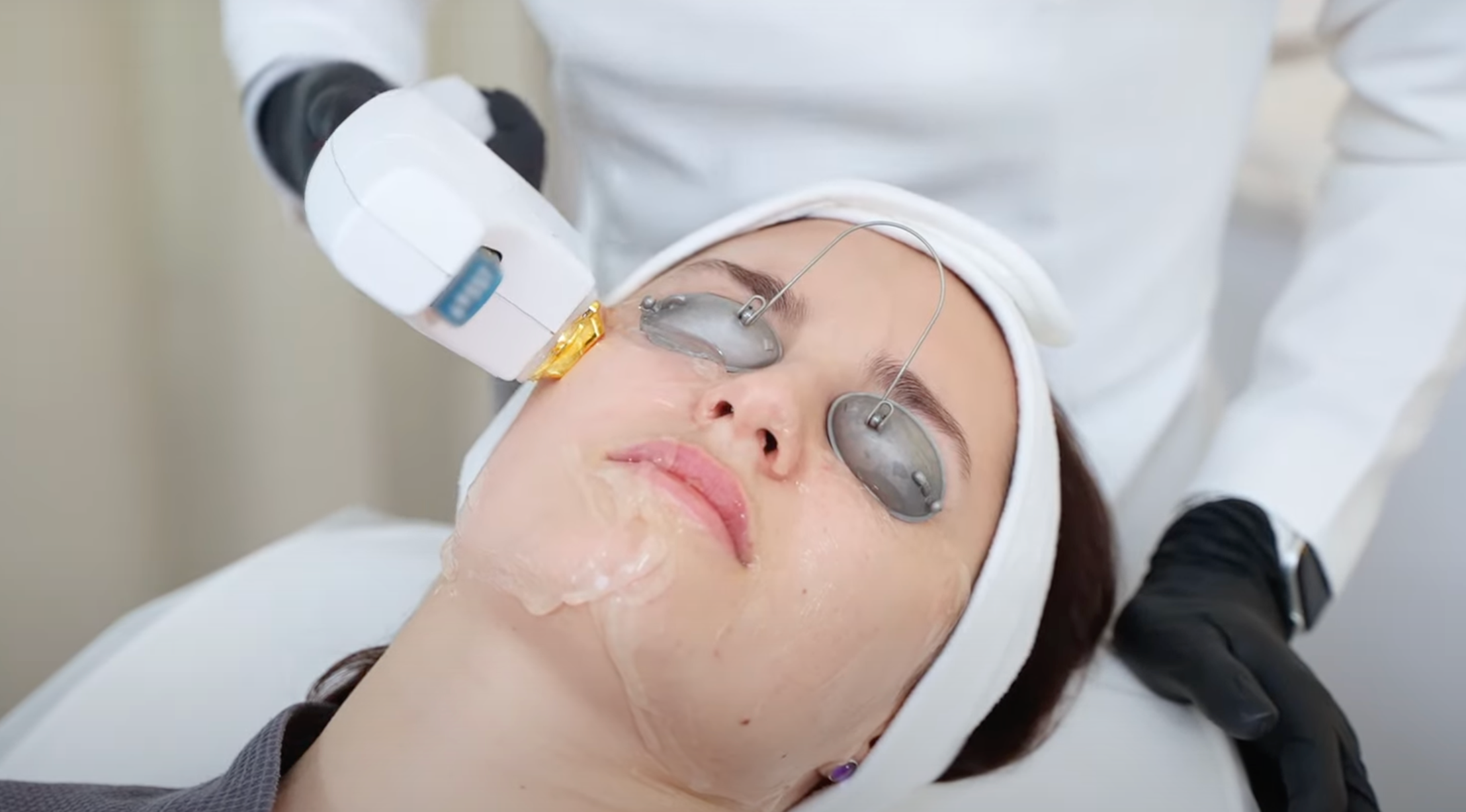 Cheap Cosmetic Laser IPL Safety Courses. Are they worth it?
As part of our commitment to quality for our students we are always keeping our eye on what's going on in the laser and wider cosmetic medicine industry. This week we were looking at the offerings from other laser IPL safety training organisations and making sure that we measure up and are on point.
Imagine our surprise when we saw one training organisation advertising their in-house training course with an illustration that showed a client having a treatment around her eyes with no safety eyewear! It is laser/IPL safety "101" to prevent permanent and irreversible eye damage when doing laser treatments. 
It got us wondering about the quality of their discount laser and IPL safety course. If they can't get something so critical and public facing as this, what is the qualiity of their short and cheap course?
Another organisation claimed that their laser IPL safety course was endorsed/recognised by ARPANSA. Nope! ARPANSA doesn't endorse or recognise courses, that is not their remit. It also claimed that their courses were endorsed by the radiation health departments in Queensland, Western Australia and Tasmania. Nope again! They don't endorse courses. Professional organisations like the ACCSM or ACN do endorse though.
Yet another provider offers an "online laser safety course" that emails a booklet to you, you read it and post your exam back. Hardly an online learning experience. 
We don't think a cheap course is worth it. You have to have certainty that what you are learning and what you are paying for is the highest possible quality.
We're not Australia's most trusted laser IPL course provider for nothing, and our 4.75 verified star rating backs that up. Be exceptional, study with us.
Laser Training, IPL, LLLT, Laser Safety Course, Laser Safety Training, Laser Online, Laser Safety Officer Certificate, LASER HAIR REMOVAL, LASER certificate, Laser Tattoo Removal, Queensland, Tasmania, Western Australia, NSW, accredited APHRA CPD, nurses, laser ipl, doctor, beauty therapist, dermal therapist, laser therapist
Post Disclaimer
This blog post has been vigilantly researched and fact checked to ensure that it is accurate, reliable and up to date. You must keep in mind that errors and omissions may occur and that we welcome any feedback or corrections in this regard. We encourage you to do your own research to verify the accuracy and contemporary nature of the information presented.