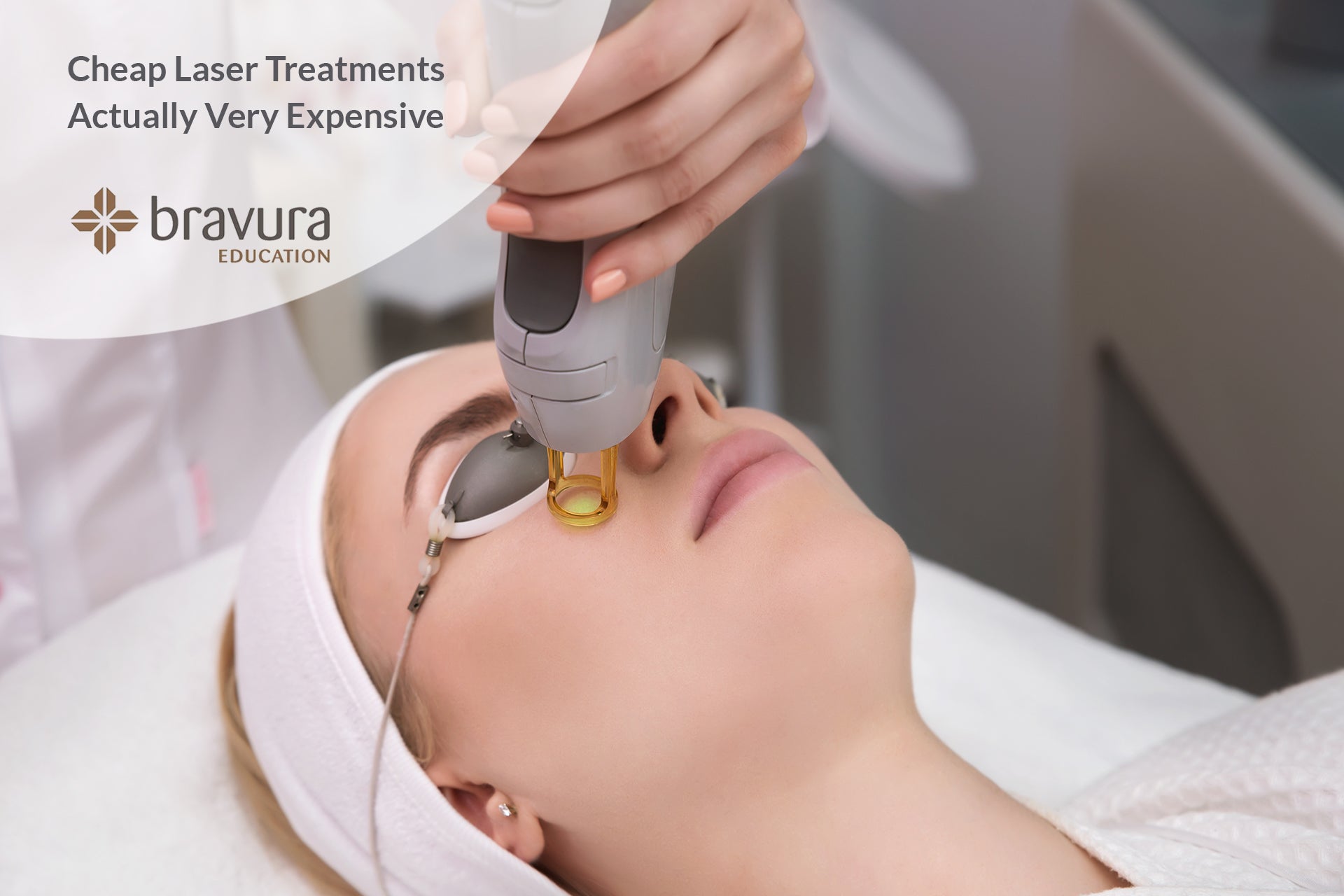 Cheap Laser Treatments Actually Very Expensive
We hear about "cowboys and girls" using lasers and IPL in the cosmetic medicine industry all the time and the common example given is the "plumbers and receptionists" who are delivering what can be complex and high-risk skin treatments. These operators can stay under the radar in NSW, ACT, NT, SA and Victoria because there is no regulation in those states and territories yet. How do you choose a safe and well educated therapist?
A colleague of mine (let's call her Liza) experienced a less than qualified operator recently when she went to a NSW salon for some hair removal prior to her holidays (personally, I often 'secret shop' at laser clinics to get a feel of how the current low education standards translate on the ground, my experiences have been eyebrow raising too).
The operator had no background and had been trained on the job by the device manufacturer. Liza asked her what wavelength she would be using to treat the hair and she said "Level 8". Hmm. So we know that the correct wavelength is from about 600nm upward right? Liza prompted her for more explicit information to no avail.
What did Liza do? Nothing of course and why? There was a 'Special' on. We can be reassured that because it was a preset machine based on Liza's skin colour, hair colour and hair thickness that the therapeutic parameters were probably set pretty low to avoid burns.
The loser in this though is going to be Liza as she receives a (cheap) but probably suboptimal treatment and will have to have far more treatments than if her treatment had been expertly planned by someone who understands their client' skin and the device they are using.
What about these same operators using devices to remove pigmentation? With no skin health education are they more likely to miss a pigmented lesion requiring medical intervention? The cost of this error can be your life and is far greater than Liza's few hundred dollars.
Choose your clinician with discernment and ask about education and qualifications before you commit to booking. If they don't have their laser/IPL safety certificate, please feel free to refer them to us so they can look after you properly.
Click HERE for a free download of the best career advice in the business.
Post Disclaimer
This blog post has been vigilantly researched and fact checked to ensure that it is accurate, reliable and up to date. You must keep in mind that errors and omissions may occur and that we welcome any feedback or corrections in this regard. We encourage you to do your own research to verify the accuracy and contemporary nature of the information presented.