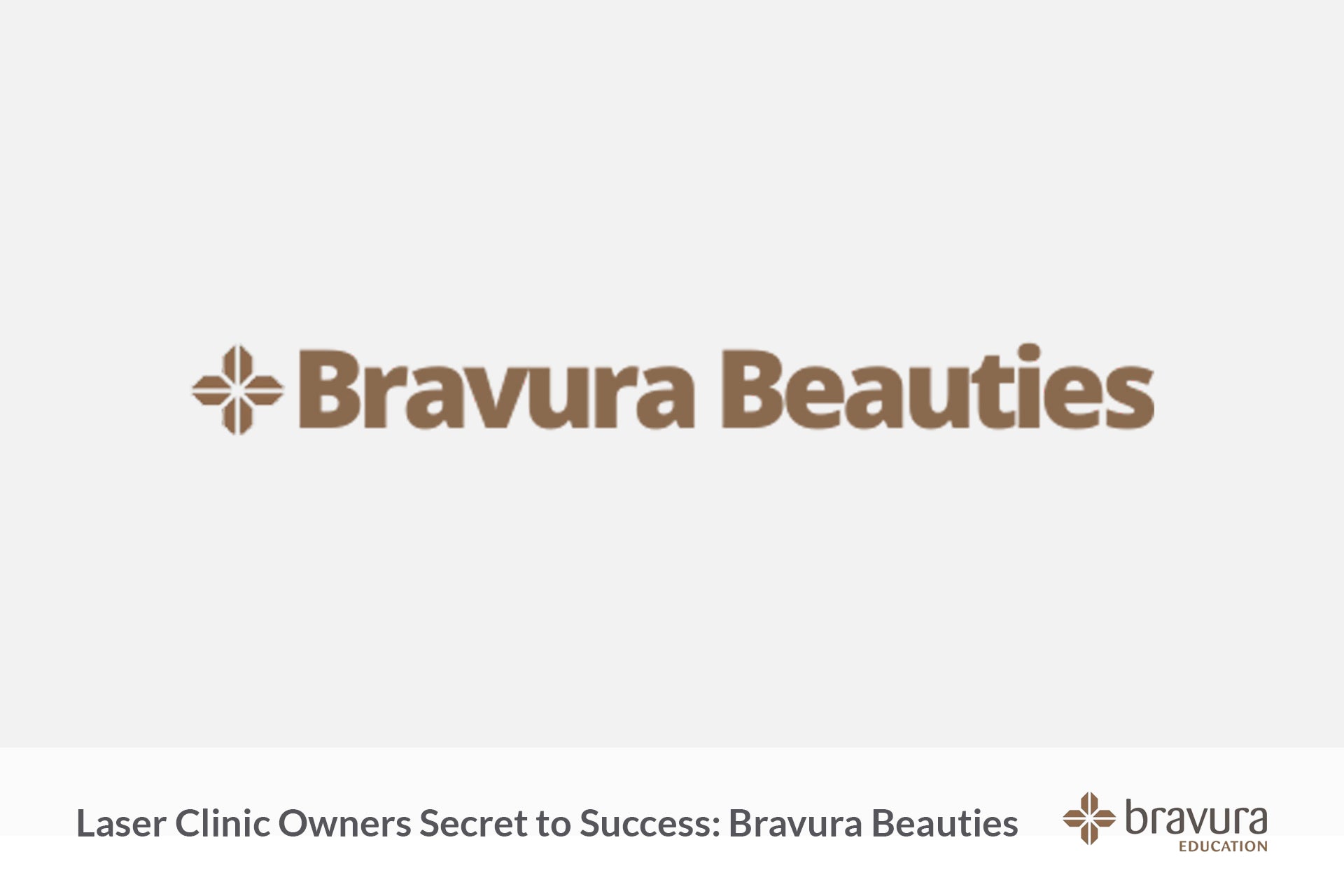 Laser Clinic Owners Secret to Success: Bravura Business Incubator
Have you heard about this amazing initiative yet?
I LOVE helping clinic owners, and I know that the best way to help is on an ongoing basis, month after month.
That's why I've launched a membership program that does exactly that.
 
I've teamed up with marketing expert, Cate Scolnik and together we're going to share everything we know about running and marketing your clinic.
I called it Bravura Business Incubators (previously Bravura Beauties) because we're going to help you create a beautiful business and life that works for you.
Cate and I are committed to helping you build your business with confidence and ease. 
If you're a clinic owner who wants to overcome overwhelm and grow your beautiful business with confidence, I'd like to invite you to join me on this journey. 
If this sounds like what you need, here's what you'll get inside Bravura Business Incubator:


 Exclusive clinic training like how to set up a laser room, how to treat acne, vascular spots and pigmentation.
 Covid Clinic Savers – how to bring in business, even during lockdown
 Exclusive Clinic Training so you can ditch the overwhelm, set up your clinic to reduce risks to your team and clients and walk away knowing your customers and your team are protected
 Exclusive marketing training. This is clinic-specific marketing training to make your marketing simple, easy and effective.
 Regular LIVE training where you can ask all your marketing and clinic questions, and have them answered. This week we discussed vaccination and how we will manage it in our clinics.
You also get the following bonuses:
 Deciding what laser to buy – I give you clear guidelines on what to look for and how to find equipment that will grow with your clinic.
 National and State Requirements - cut through the confusion on the national and state requirements, making them simple so you know where you stand.
 How to Treat and Manage Burns - so that, if the worst happens and a patient is burned, you know how to take care of them.
 How to Conduct a Patient Consultation – get a fly-on-the-wall look at how I conduct a professional patient consultation, and how to do a laser safety audit.
 Done-For-You Social Media Posts - we give you over 75 social media posts, ready to tailor or post as they are.
We've included over $1,400 worth of content in the Bravura Business Incubator! All for a low $197 per month.
I am thankful for your support, and I can't wait to have you as a member on this journey with me!
Cheering for you always,


Elissa xx
Grab your spot: Bravura Business Incubator 
Laser Training, IPL, LLLT, Laser Safety Course, Laser Safety Training, Laser Online, Laser Safety Officer Certificate, LASER HAIR REMOVAL, LASER certificate, Laser Tattoo Removal, Queensland, Tasmania, Western Australia, NSW, accredited APHRA CPD, nurses, laser ipl, doctor, beauty therapist, dermal therapist, laser therapist.
Post Disclaimer
This blog post has been vigilantly researched and fact checked to ensure that it is accurate, reliable and up to date. You must keep in mind that errors and omissions may occur and that we welcome any feedback or corrections in this regard. We encourage you to do your own research to verify the accuracy and contemporary nature of the information presented.