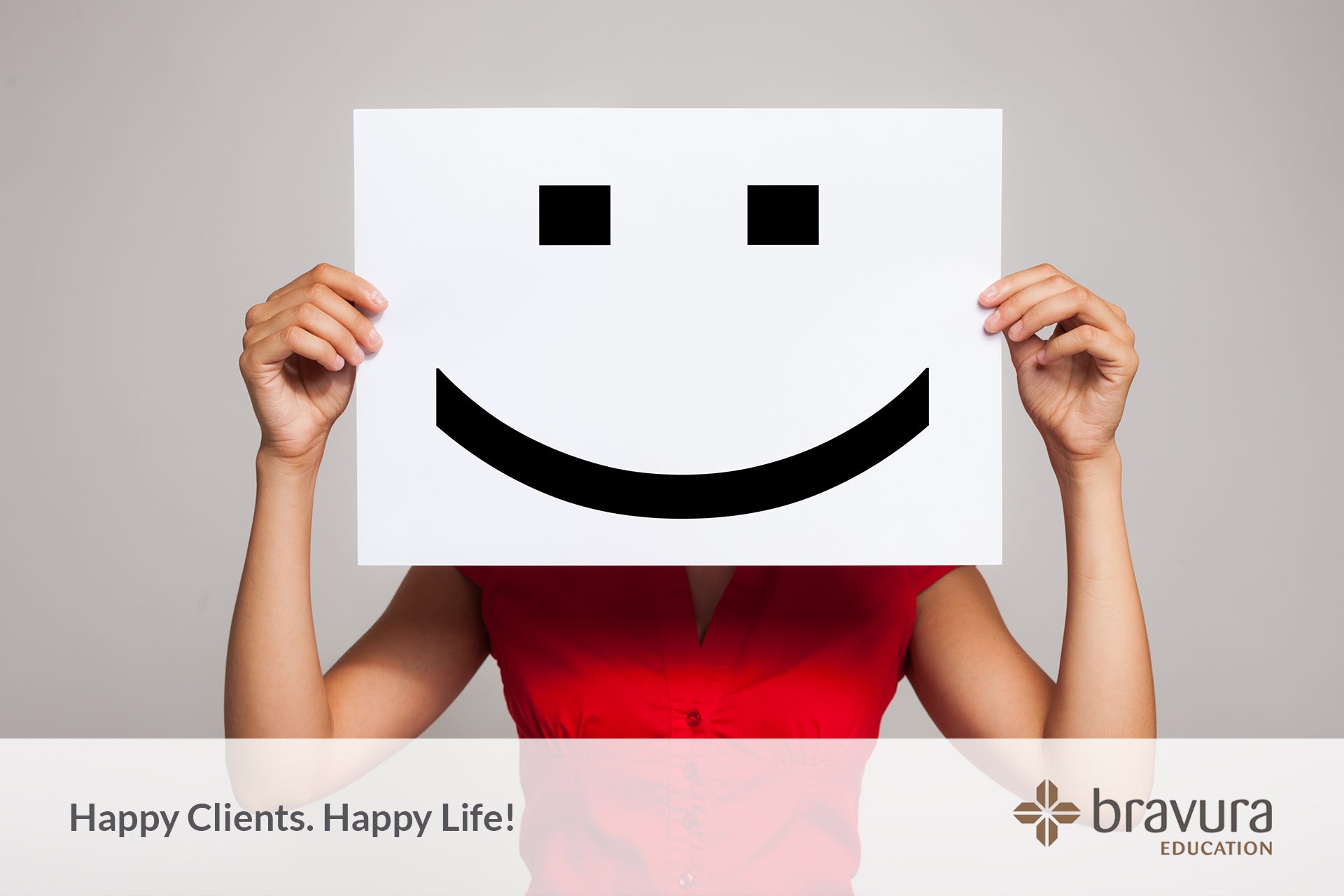 Happy Clients. Happy Life!
Complaints can be very confronting but they give us a sneak peek behind the scenes of our businesses to help us improve.
Managing complaints
Although they may be infrequent, there will be complaints from our customers, and some will be more serious than others. Some can be about staff, the treatment, the waiting time, an adverse outcome, or any form of dissatisfaction from your clients. What we think is minor may be a HUGE deal to them too.
Keeping a record
Always document what the issue is especially if it's a clinical issue. This assists if you need to have your insurer involved or to do a "look back" of the chain of events as part of your quality improvement cycle.
Take action
It is not always possible to 'fix' the issue in the same moment you receive the complaint. However, you can still respond, to acknowledge the client. Let the client know you are going to speak to the staff member involved and/or find out the circumstances surrounding the complaint and will get back to them. If you can fix it, do. If not get the experts in to help you.
Be sorry
Apologise and thank the client for their complaint. They will feel that their message has been received and that they've been taken seriously. This doesn't mean you are accepting liability. 
Rectify
Once you have all the facts around what has occurred you can then react. When I say react, I mean, take action to rectify what has happened. I mentioned earlier that you should respond and also apologise and these steps can all be taken at once, or you can do the first two, and then come back to this one. As an example, you may have had a complaint about a staff member who has now left for the day, so you are unable to conduct a meeting now to gather the facts and respond to your client immediately.
Will your apology be the end of the action? Or will you go above and beyond and offer something to the client? For example. If a client has waited 24 minutes in the waiting room, would offering a complimentary mask during her treatment be an option? Remember when you first responded to the complaint and asked the client "what would you like me to do, how can I make this better" was their answer something you can offer? If so, go ahead, love them, care for them and do everything you can to retain your wonderful clients.
Follow up
It is showing how much you care to follow up post a complaint. Just a simple phone call to say hello. This can go a long way. Put yourself in the client's shoes. Imagine receiving a follow up/care call. It shows your level of professionalism. Not all complaints will need every step of this process as they are all different, for example, a follow up call wouldn't be necessary for a long wait time, but it is absolutely necessary that you check in on a burn client.
Let go
Some clients won't be happy no matter what you do. This is a fact of life and we can't resonate with everyone. It might not be your problem at all so don't tie yourself up in knots over it.
Post Disclaimer
This blog post has been vigilantly researched and fact checked to ensure that it is accurate, reliable and up to date. You must keep in mind that errors and omissions may occur and that we welcome any feedback or corrections in this regard. We encourage you to do your own research to verify the accuracy and contemporary nature of the information presented.