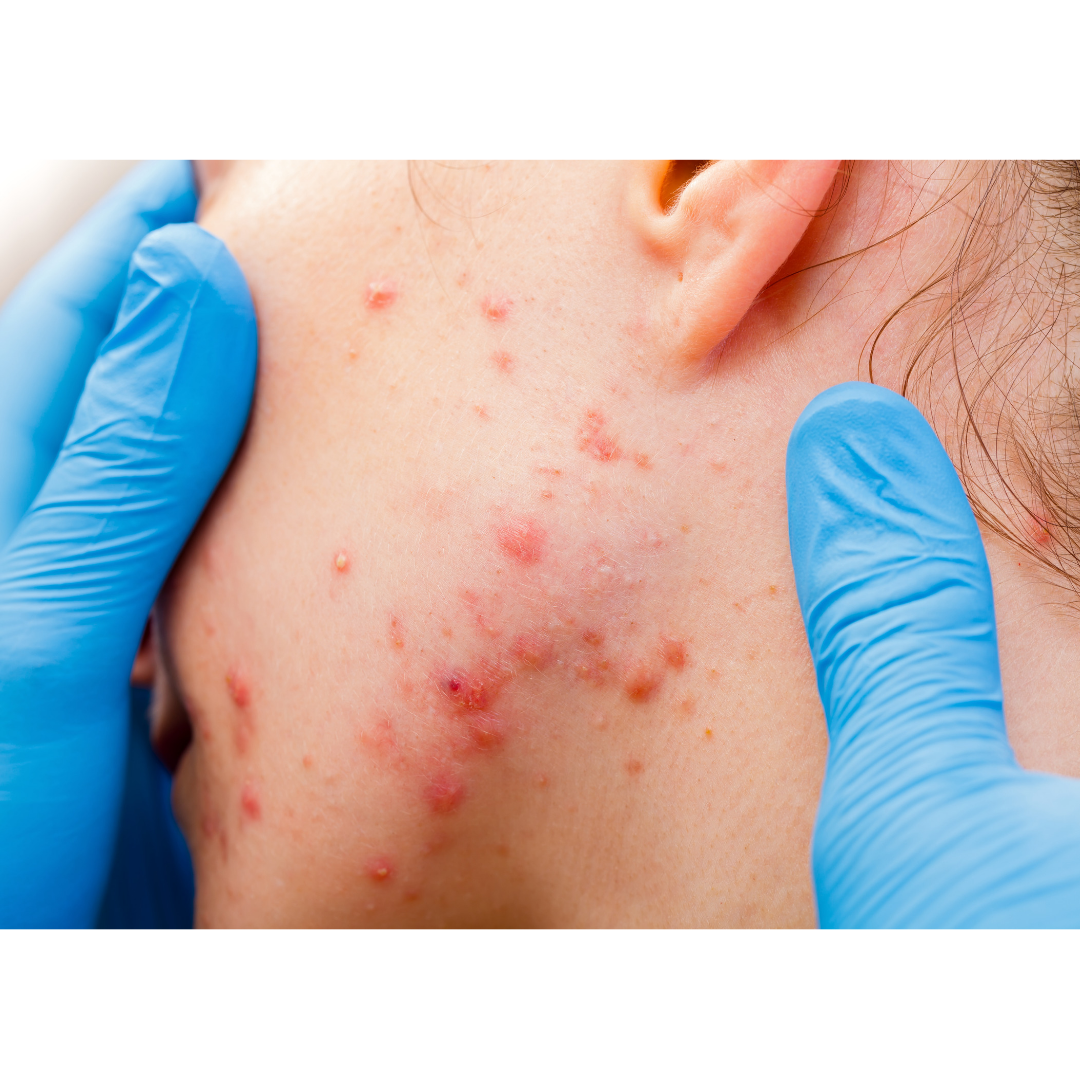 HELP! I'm 50 and still getting pimples!
When it comes to breakouts, it seems that age is no exception! When they started at 11 we were sure they'd well and truly be gone by 20.
Mature aged women commonly suffer from late onset acne around the time of menopause.
One study in the Journal of the American Academy of Dermatology revealed that a staggering 15.3% of female participants over the age of 50 years experienced acne [1].
This is largely attributed to two factors [2]:
1. A drop in oestrogen while androgen (testosterone) levels remain constant. This rise in testosterone causes the skin to produce excess sebum which can blocks pores.
2. A decrease in skin cell regeneration and turnover; leading to a build-up of dead skin cells.
So what can we do?
Whilst women can turn to hormone replacement therapy to stabilise oestrogen levels and reduce symptoms of menopause (breakouts included), it is possible to reduce the signs of late-onset acne with regular use of medical grade cosmeceuticals.
It is essential to look for skincare with active antioxidant ingredients including:
-Niacinamide (Vitamin B3): To support your skin's immune and barrier function 
-Vitamin A: Whilst well-known for its anti-ageing properties (hooray), Vitamin A also assists to control sebum production & increase skin cell turnover. 
-Beta Hydroxy Acids (Salicylic Acid): Assisting to exfoliate and unclog the skin's surface.
Whilst many believe acne only occurs in teenagers; we are here to tell you that no matter what age or stage in life, breakouts still occur and can have a major impact on your life!
References:
[1] https://www.jaad.org/article/S0190-9622(07)01081-X/fulltext
[2] https://www.everydayhealth.com/meno…/menopause-and-acne.aspx
Post Disclaimer
This blog post has been vigilantly researched and fact checked to ensure that it is accurate, reliable and up to date. You must keep in mind that errors and omissions may occur and that we welcome any feedback or corrections in this regard. We encourage you to do your own research to verify the accuracy and contemporary nature of the information presented.