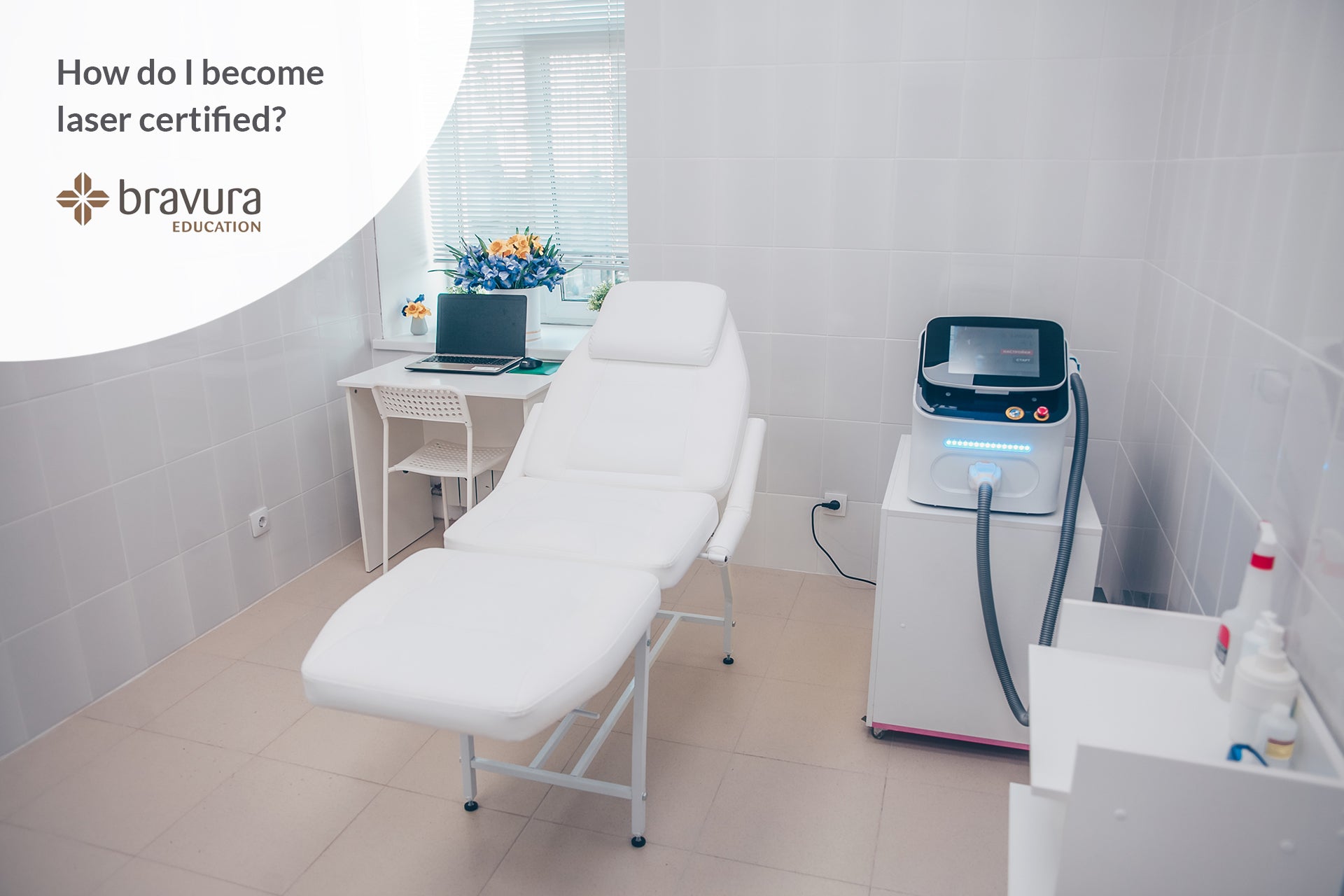 How do I become laser certified?
If you have read any of our blogs on here, the Number One thing we always say is… Safety First 😉 Same rule applies for getting started with laser, you need to learn how to safely use the device before you even touch it!
So.. step 1 is a Laser safety certificate also known on our website as the Beginner course. This course will help you understand the science of light, laser and IPL systems, national and state standards and regulation, how light interacts with the skin and hair and the key safety issues you need to be across before you do treatments. This one covers the minimum certification required by the Australian Standards and to help get insurance coverage.
Our courses are self-paced and online. Once you complete each module there will be a quiz to test your knowledge before moving to the next section. When you have completed all the modules you have your final exam – it's open book, don't worry. Your certificate is available to download and print once you pass and you will officially be a 'Laser safety officer'.
For legal and insurance purposes this is the minimum requirement, however, I also suggest that you further educate yourself in treatments themselves, we offer hair reduction, tattoo removal and skin rejuvenation to name a few. You can specialise in 1 or choose to learn them all. In these courses we go over settings, what to look out for, how to prepare the client and information on preventing and managing adverse events. These courses are invaluable.
Another thing to think about is your hands-on experience… This can be done in a few ways.
There may be the option for on-the-job training, often the job advert will let you know what they are looking for. Sometimes it is someone with experience and other times it provides full training.


If you are planning to open your own business, when you purchase your machine, your new supplier will provide you with the practical side of things. This is a great way to get to know your new device.
So basically, any states apart from QLD, TAS and WA can become laser certified from the comfort of their own home, with our online learning in as little as ten hours!
As always, if you have any questions, reach out to us HERE.
Laser Training, IPL, LLLT, Laser Safety Course, Laser Safety Training, Laser Online, Laser Safety Officer Certificate, LASER HAIR REMOVAL, LASER certificate, Laser Tattoo Removal, Queensland, Tasmania, Western Australia, NSW, accredited APHRA CPD, nurses, laser ipl, doctor, beauty therapist, dermal therapist, laser therapist
Post Disclaimer
This blog post has been vigilantly researched and fact checked to ensure that it is accurate, reliable and up to date. You must keep in mind that errors and omissions may occur and that we welcome any feedback or corrections in this regard. We encourage you to do your own research to verify the accuracy and contemporary nature of the information presented.