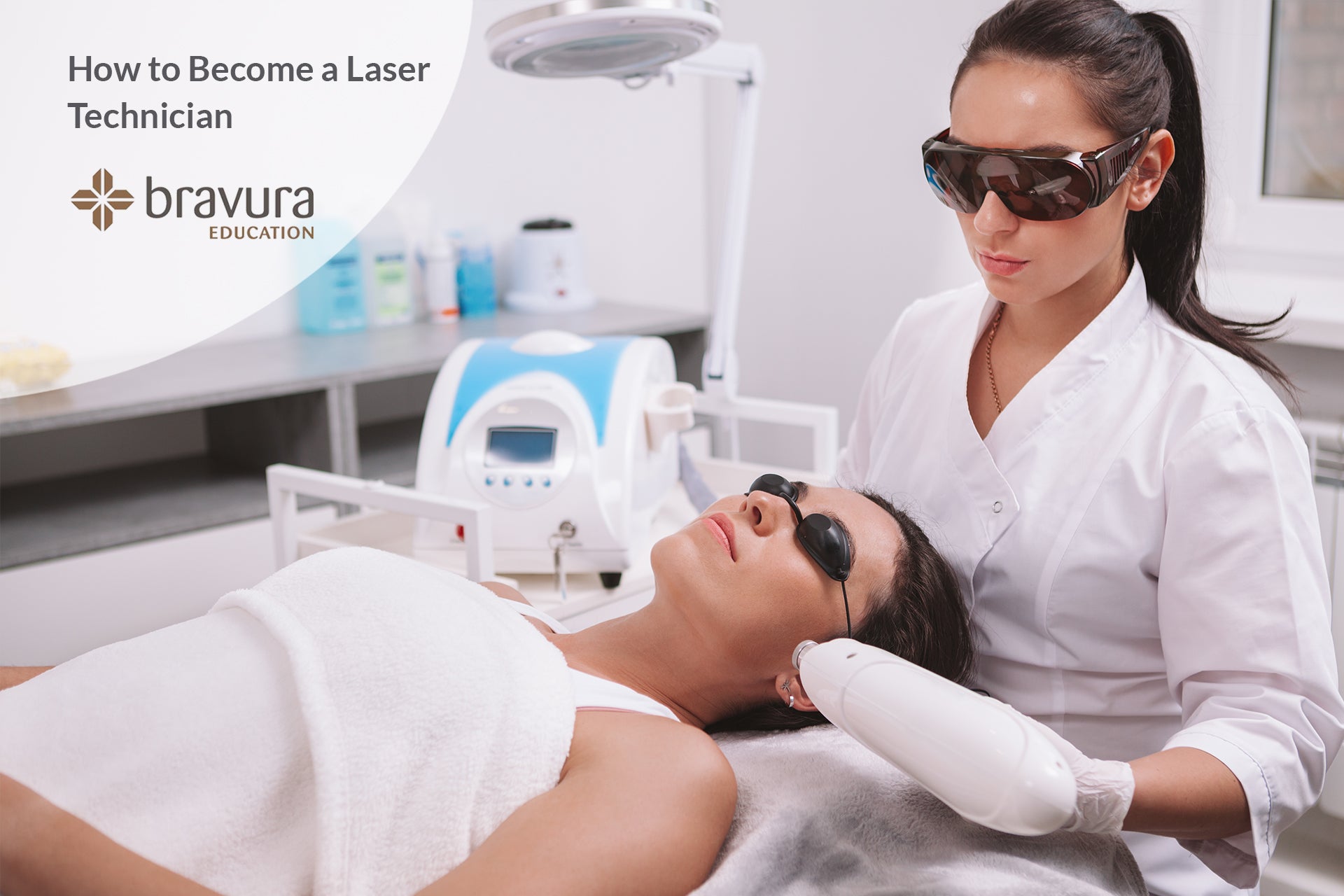 How to become a laser technician
OPENS INBOX….
I have been thinking about getting into laser, I have no experience, can I do it?
I want to open my own hair removal salon, can you help?
If I do one of your courses, can I work after that?
YES! YES! YES! We are here to help. Whether you are in quarantine again or just wanting to log in and study from the comfort of your own home in your spare time, Bravura offers you online courses at your own pace that will prepare you for the workplace or opening your own business!
The most common pathway, for someone new to the industry, is our beginner and advanced courses.
The beginner course, also known as a laser safety certificate, will help you understand the science of light, laser, and IPL systems, it covers laser safety standards Australia as well as state standards and regulation. It will go into detail about how light interacts with the skin and hair and the key safety issues you need to be across before you do treatments. This one covers the minimum certification required by the Australian Standards and to help get insurance coverage.
The Advanced course is specific to the common types of things you would be treating including what wavelengths/laser or IPL to use, how to prepare the client, what to look out for, how to determine what and how you'll treat and post care arrangements. It covers hair reduction, vascular conditions, pigmentation disorders, resurfacing and rejuvenation, tattoo removal and PDT. It also has information on preventing and managing adverse events.
Once you have completed these theory courses, you are legally and safely ready to get treating. *Please note that is except for QLD, WA and TAS, which have specific licencing laws* 
If you are planning on opening your own business, when you choose your supplier they will provide you with your practical experience, having your certificates (and knowledge) before you use the machine is not only a huge advantage but highly recommended as some suppliers will not allow you to use the device without your laser safety certification. The same applies for going into the workplace, these certificates set you and your resume apart.
 If you are also interested in practical education, of course, we can help. We have an extraordinary trainer in Lismore, NSW who will arrange models and train you one on one. Or, she can come to you and train you on your device(s). Quotes are based on individual needs. 
If you are from one of the states that require licencing mentioned above or have any questions at all, as always, shoot me an email to hello@bravura.edu.au
 Krystle x
Post Disclaimer
This blog post has been vigilantly researched and fact checked to ensure that it is accurate, reliable and up to date. You must keep in mind that errors and omissions may occur and that we welcome any feedback or corrections in this regard. We encourage you to do your own research to verify the accuracy and contemporary nature of the information presented.