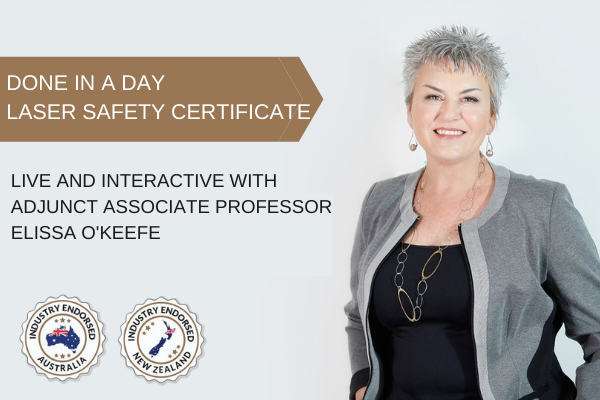 How to Get Your Laser Safety Certificate Done at Warp Speed!
We get it! Life is furiously busy and finding time to educate yourself and/or your staff is a headache.
That's why we run our "Done in a Day" laser safety courses. Spend six hours with Elissa doing a fun and entertaining course and complete your quiz afterwards and voila, you're done!
This year we're offering something a little different and offering cosmetic courses and hospital courses at alternating sessions. The next one will be in March and is for hospital staff while the May session will be for those in the cosmetic industry.
We are sending out a poll to see which day is best for you so if you're not receiving our valuable communications HERE is the link to subscribe and have your say on what days you'd like to see these run.
Post Disclaimer
This blog post has been vigilantly researched and fact checked to ensure that it is accurate, reliable and up to date. You must keep in mind that errors and omissions may occur and that we welcome any feedback or corrections in this regard. We encourage you to do your own research to verify the accuracy and contemporary nature of the information presented.