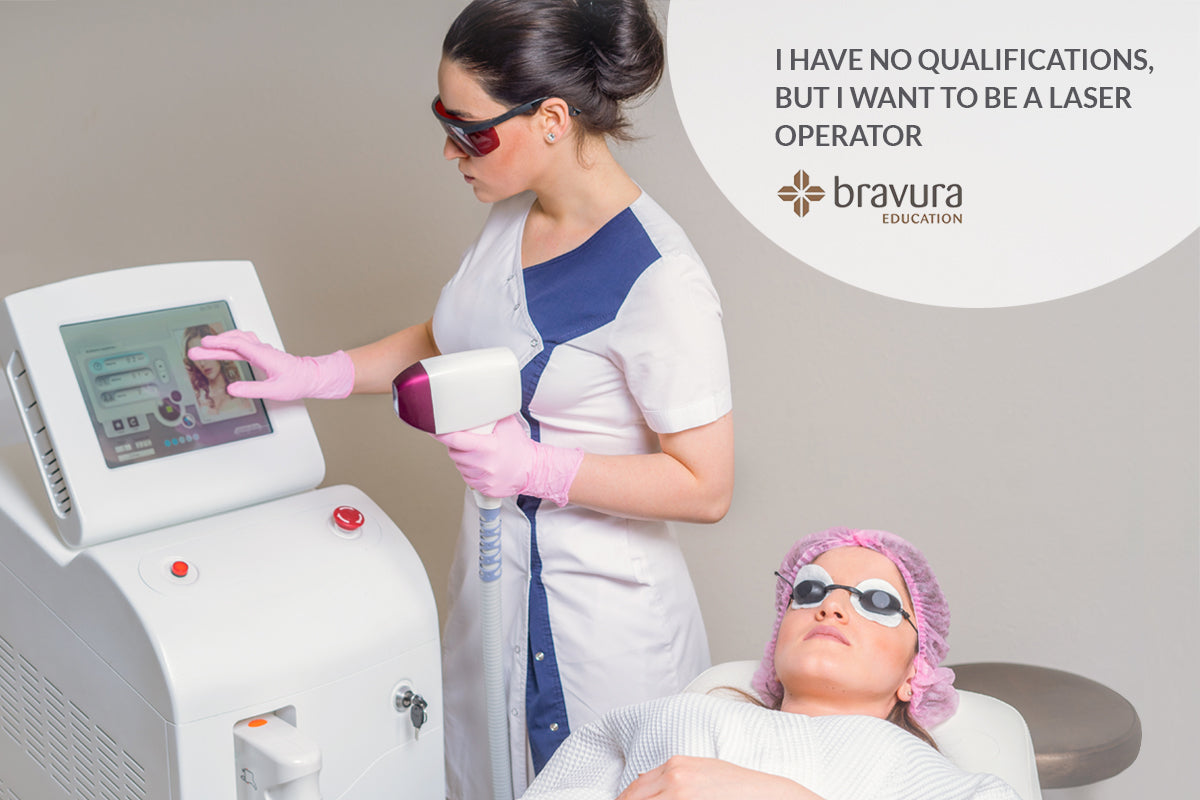 I have no qualifications, but I want to be a laser operator
Great, you're in the right place, welcome to Bravura Education.
If you are in TAS or WA, there are some pre-qualification's for using a laser (email me and we can chat hello@bravura.edu.au), for all other states, let's get into it.
You DO NOT need to have any pre qualifications to use a laser/IPL (except states mentioned above). A lot of students tell me on a daily basis they have been told they need a Beauty Therapy Diploma, this is incorrect. According to the Australian and New Zealand Standards, the minimum requirement is a Laser safety certificate, which is what we can help with 😊
This course will help you understand the science of light, laser and IPL systems, national and state standards and regulation, how light interacts with the skin and hair and the key safety issues you need to be across before you do treatments. This one covers the minimum certification required by the Australian Standards and to help get insurance coverage.
Once you complete this course you will understand how to safely handle the device, like learning the settings on an oven before you cook a roast chicken, there are things to know, but using the oven itself is quite simple, the wrong setting ends up under or over cooked, right? Well same rules apply here. It's about understanding the how to, before getting your hands on the machine!
Once you have leant how to use the device, there is the next step or steps to consider….
Further education on the treatments themselves. 
The advanced course is specific to the common types of things you would be treating including what wavelengths/laser or IPL to use, how to prepare the client, what to look out for, how to determine what and how you'll treat and post care arrangements. It covers hair reduction, vascular conditions, pigmentation disorders, resurfacing and rejuvenation, tattoo removal and PDT. It has information on preventing and managing adverse events.
So, laser safety step one then move onto treatments themselves.
Practice
This is another confusing part. Its normal that we imagine we MUST use the machine before we get a job, crazy fact, it is not mandatory, but definitely a good idea and an option to think about. There are a few ways to go about this:
Or, depending on what your new employer is looking for, there may be the option for on-the-job training. The other option, if you goal is to open your own business, when you purchase your machine, your new supplier will provide you with the practical side of things. 
As always, if you have any questions, reach out to us HERE.
Laser Training, IPL, LLLT, Laser Safety Course, Laser Safety Training, Laser Online, Laser Safety Officer Certificate, LASER HAIR REMOVAL, LASER certificate, Laser Tattoo Removal, Queensland, Tasmania, Western Australia, NSW, accredited APHRA CPD, nurses, laser ipl, doctor, beauty therapist, dermal therapist, laser therapist.
Post Disclaimer
This blog post has been vigilantly researched and fact checked to ensure that it is accurate, reliable and up to date. You must keep in mind that errors and omissions may occur and that we welcome any feedback or corrections in this regard. We encourage you to do your own research to verify the accuracy and contemporary nature of the information presented.