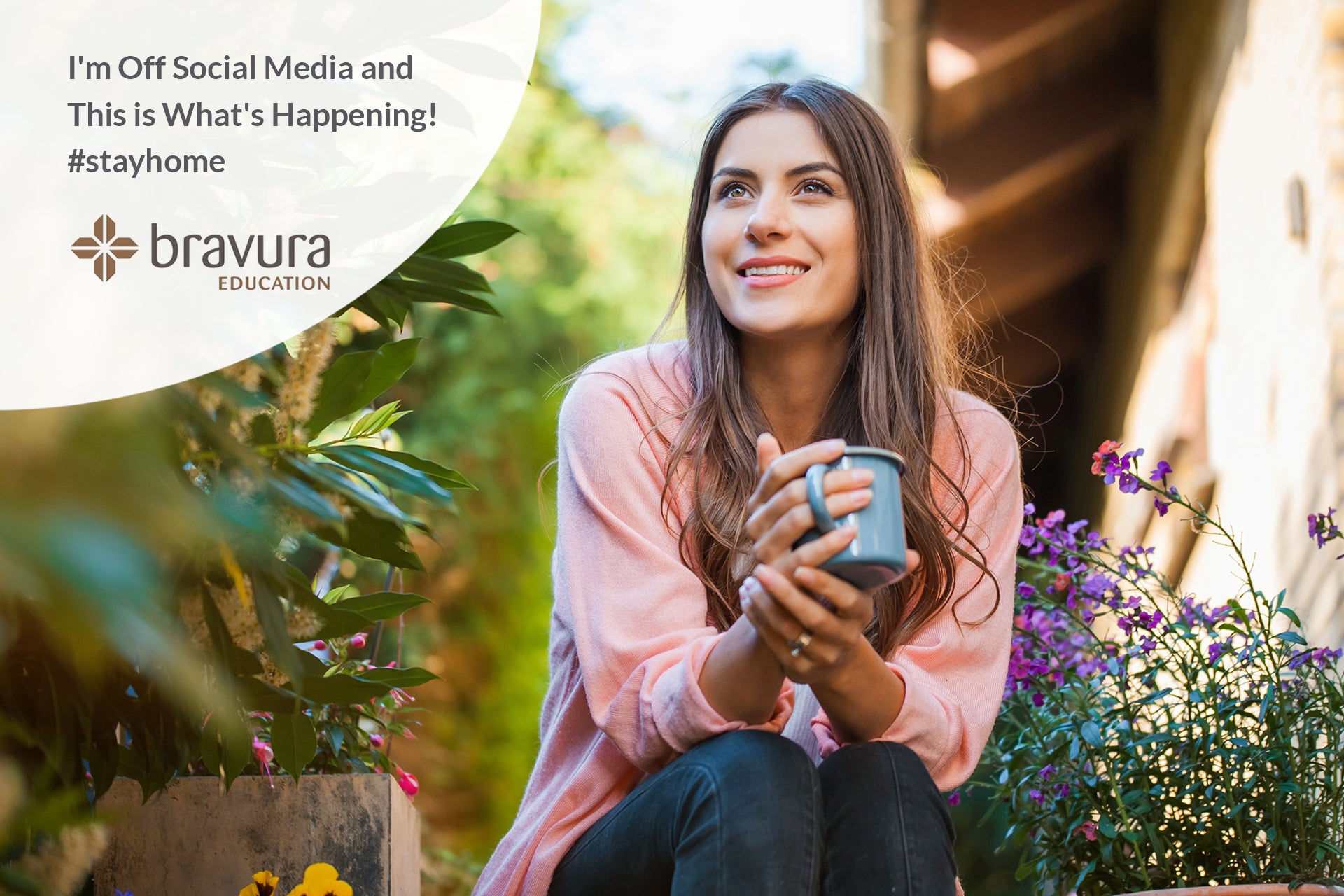 I'm Off Social Media and This is What's Happening! #stayhome
Repetition, scaremongering, dystopian world views, conspiracy theories and the occasional hysterically funny COVID-19 meme. That about sums up the information coming through my multiple social media challenges (oh, sorry I mean "channels"!), and SO relentlessly!
There was no way I could keep up to date and my head needed a rest. 
Here's what's happened since I've stopped accessing social media:
The first thing I do in the morning now when I get out of bed is pick up and give our "purring assassin" cat, Inka, a cuddle. Usually, he's weaving his way around the bottom of my legs as I check my phone for updates. His warm, furry body is a much smoother transition into my breakfast routine.


I'm getting more glimpses of the natural world because I'm actually looking up. This is especially great as the neighbourhood is quiet and the birds are as happy as larry.


I have on average an extra 2-3 hours a day (now I can do the yoga I said I would with no excuses). The 'Screen Time App' has been a great way to track this.


I'm trusting my social media team in absolution. I already knew they were awesome but now I have let go completely.


I'm more present with my family. Things aren't going in one ear and out the other. 


I'm only accessing very small doses of world news and only once a day and I don't feel like I am being bashed around the head with chaos.


I'm figuring any of my friends that need to ask or tell me something can contact me in multiple other ways.


I'm using my new found time for planning my home space to integrate a new puppy into our household.


I'm listening to much more music and am rediscovering some real gems I had totally forgotten about.
Post Disclaimer
This blog post has been vigilantly researched and fact checked to ensure that it is accurate, reliable and up to date. You must keep in mind that errors and omissions may occur and that we welcome any feedback or corrections in this regard. We encourage you to do your own research to verify the accuracy and contemporary nature of the information presented.