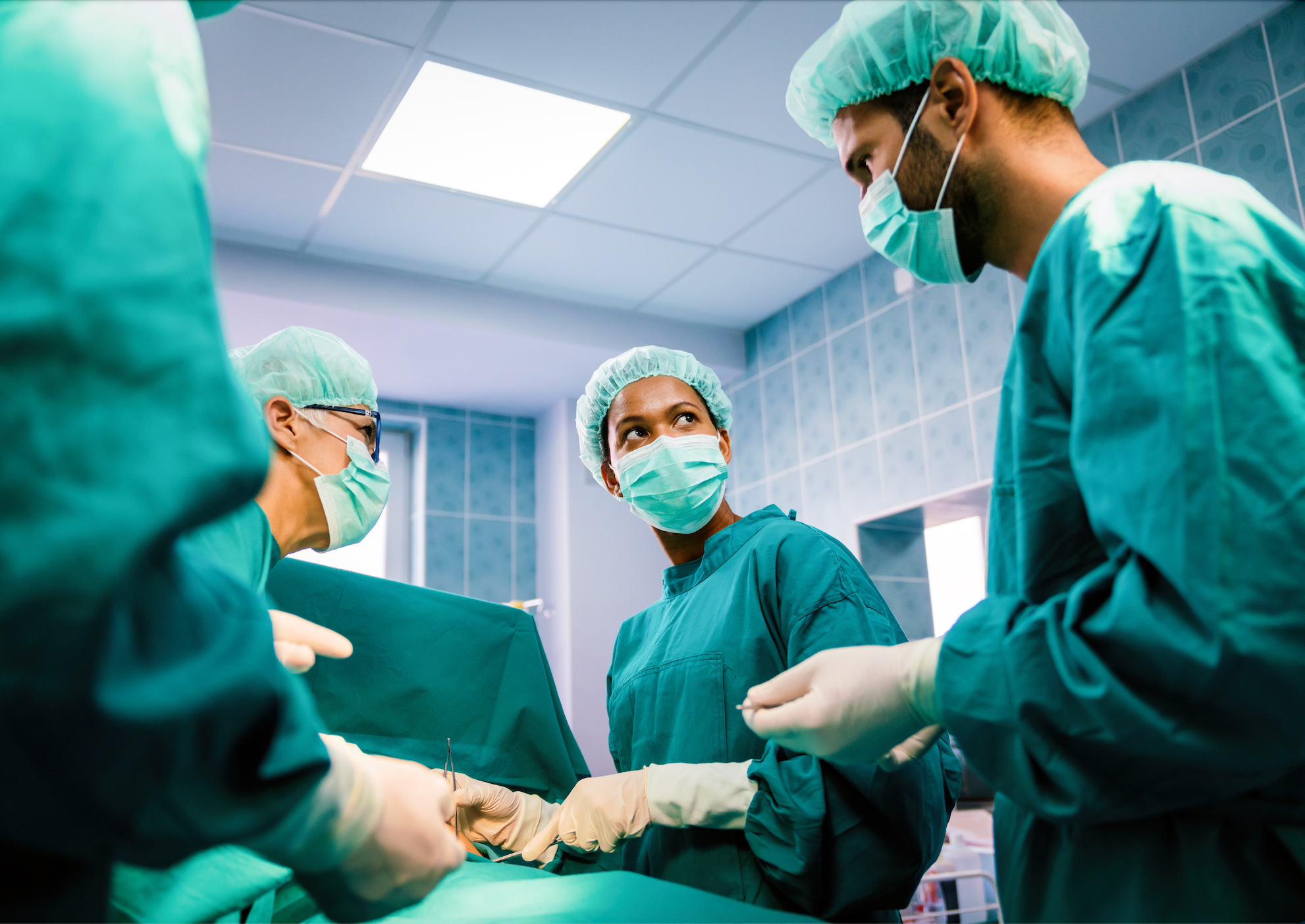 Laser Safety Courses for Hospitals
Did you know that everybody who is in an operating room where a laser is being used is mandated to have done laser safety training? This is explicit in the Australia/New Zealand Safe use of lasers and intense light sources in health care (4173:2018)
Lasers are a necessary tool for many surgical and non-surgical treatments in the modern medical environment. The use of laser technology has completely changed how medical procedures are carried out, giving patients access to precise and powerful treatments. Lasers, however, can potentially provide serious risks to medical personnel, particularly in operating rooms.

To safeguard both themselves and their patients, hospital staff who operate in operating rooms must complete laser safety training. 
Protecting Staff from Laser Risks
Laser technology emits high-energy radiation that can seriously harm skin and eyes. Both direct and reflected laser beams can pose risks, and in some situations, the radiation can pass through the skin and injure internal organs.

Employees who participate in laser safety training learn about the risks that laser radiation may provide as well as how to avoid these risks. Students get knowledge about spotting potential risks and using personal protective equipment (PPE), like laser safety goggles and masks.

Safeguarding Patients
Laser safety training is essential for guaranteeing patient safety in addition to safeguarding staff. In the operating room, laser devices are utilised for a variety of treatments, such as laser ablation, laser-assisted cataract surgery, and laser-assisted vascular procedures.
Laser Safety Training
Training in laser safety can help lower the danger of accidents and liabilities. Staff members who have received laser safety training are less likely to make mistakes that could result in mishaps, injuries, or legal problems. Also, trained people are better prepared to handle laser-related problems and respond to crises.

The safety of operating rooms depends heavily on laser safety training. To safeguard themselves, their patients, and to adhere to rules and standards, staff who operate in operating rooms in hospitals must complete laser safety training. Training lowers the risk of accidents and liabilities by teaching employees how to recognise potential hazards, use personal protective equipment, operate laser devices safely and effectively. 
Need to organise a laser safety course for your hospital? Reach out to us HERE or call us on 1800001808.
Laser Training, IPL, LLLT, Laser Safety Course, Laser Safety Training, Laser Online, Laser Safety Officer Certificate, LASER HAIR REMOVAL, LASER certificate, Laser Tattoo Removal, Queensland, Tasmania, Western Australia, NSW, accredited APHRA CPD, nurses, laser ipl, doctor, beauty therapist, dermal therapist, laser therapist.
Post Disclaimer
This blog post has been vigilantly researched and fact checked to ensure that it is accurate, reliable and up to date. You must keep in mind that errors and omissions may occur and that we welcome any feedback or corrections in this regard. We encourage you to do your own research to verify the accuracy and contemporary nature of the information presented.