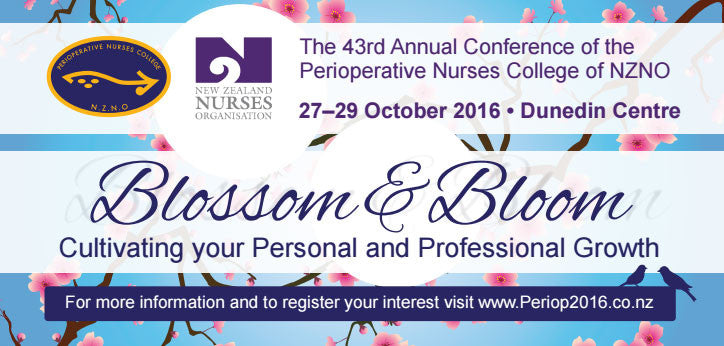 Online laser safety courses for New Zealand
We are delighted to be showcasing our courses at the 43rd Annual Conference of the Perioperative Nurses College of the New Zealand Nurses Organisation (PNC, NZNO) scheduled for October 27-29, 2016 in Dunedin. The conference theme is "Blossom & Bloom - Cultivating your Personal and Professional Growth." We can't think of any better way to cultivate your career than accredited, evidence based and accessible learning opportunities.
Post Disclaimer
This blog post has been vigilantly researched and fact checked to ensure that it is accurate, reliable and up to date. You must keep in mind that errors and omissions may occur and that we welcome any feedback or corrections in this regard. We encourage you to do your own research to verify the accuracy and contemporary nature of the information presented.