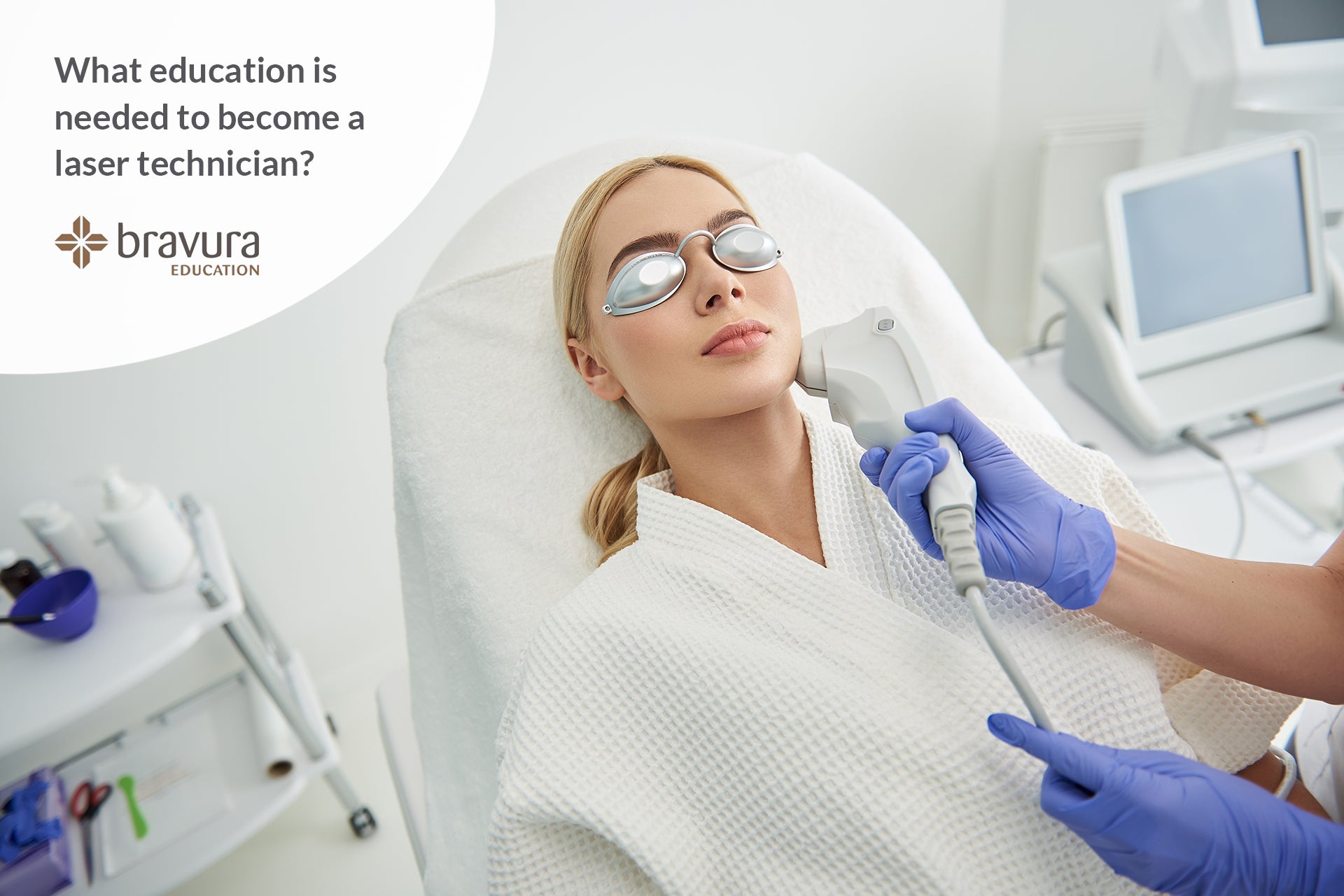 What education is needed to become a laser technician?
Ours! It really is that simple. 😉
Some states require just our online certification, while others need a little bit more.
The minimum requirement, for insurance purposes in Australia is a laser safety certificate.
in QLD, TAS and WA you will also need to complete practical hours and apply for a licence, otherwise, in all other states, you can start work with a good quality safety certification. I recommend some other courses too, here's why. With any type of education, you can do the minimum or you can take the time and fully equip yourself to go out into the workforce.
We believe learning about the treatments themselves is invaluable, this could be hair reduction, tattoo removal and or skin rejuvenation, as well as the safety course mentioned above. It prepares you further than just the safety aspect as it teaches you the theory behind specific treatments, and it also equips you to educate your clients about the benefits to having the treatments done.
As far as practical training goes there are a few options, such as work experience, on the job training or the offering of the company you buy your laser from.
Want to hear something wild? Learning the theory behind the device/treatments is trickier than using the machine itself! So, please focus on your theory component(s) and understand all there is from that perspective before you think about jumping in and using the machine. It may feel counterintuitive, but the machines are very user friendly, and when you understand it all from a safety perspective first, it's foolproof too. 😊
So to recap, If you are in WA, TAS or QLD, you definitely need to do your online safety course, a licence application and some practical hours to use laser. All other states, our online safety course is your base education, and you can build upon that to learn about the treatments themselves. With this, you can enter the workforce or open your own business! How cool is that?
As always, if you have any questions, reach out to us HERE.
Laser Training, IPL, LLLT, Laser Safety Course, Laser Safety Training, Laser Online, Laser Safety Officer Certificate, LASER HAIR REMOVAL, LASER certificate, Laser Tattoo Removal, Queensland, Tasmania, Western Australia, NSW, accredited APHRA CPD, nurses, laser ipl, doctor, beauty therapist, dermal therapist, laser therapist.
Post Disclaimer
This blog post has been vigilantly researched and fact checked to ensure that it is accurate, reliable and up to date. You must keep in mind that errors and omissions may occur and that we welcome any feedback or corrections in this regard. We encourage you to do your own research to verify the accuracy and contemporary nature of the information presented.