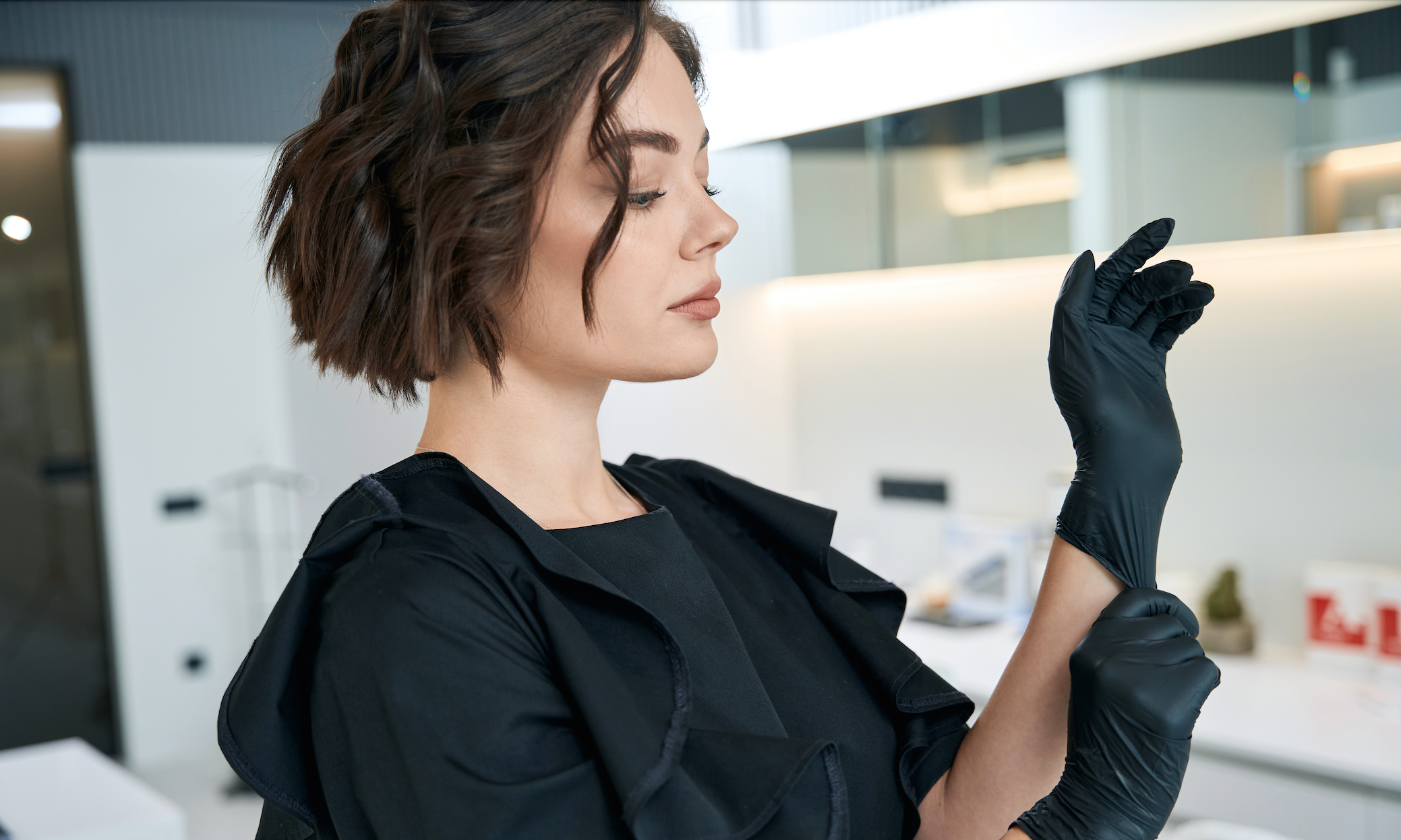 What is a cosmetic laser course?
A cosmetic laser course is designed to educate students on the safe and effective use of cosmetic lasers/IPL, those that are used for treatments such as hair reduction, pigmentation treatments, tattoo removal and vascular to name a few.
These courses are designed for professionals in the cosmetic fields who want to expand their knowledge and skills to use lasers/IPL in salons/clinics. The content and structure of a cosmetic laser course can vary depending on the education provider, we pride ourselves on having real world experiences to share with you.
A cosmetic laser course is to equip students with the knowledge and confidence to perform safe and effective laser treatments in a professional cosmetic setting.
Our online laser courses provide the convenience of equipping yourself with new skills and theoretical knowledge in the comfort of your own home.
At Bravura Education we cover the following topics in our Cosmetic laser safety course:
1. Light physics - discover the science and uncover the facts. This unit will enable you to confidently understand the way lasers and IPL work.
2. Laser and intense pulsed light systems - Completely understand the technology and power of the machinery you have in your hands.
3. Regulation - Stay within the law and understand your responsibilities so you never have to worry.
4. Safety - Keep yourself and your patients safe, reduce the chances of litigation and keep your insurer happy.
5. Lasers and Intense pulsed light in cosmetic practice - What laser or IPL does what? What laser should I buy? What's the difference between using a laser and IPLl for hair reduction? Which laser is the best for the removal of pigmentation? These questions and more answered.
Your practical training will usually be provided by your new supplier, employee or through work experience or mentorship. There's no need for expensive practical courses most times.
It's important to note that completing a cosmetic laser course does not qualify individuals to perform laser treatments independently in WA, TAS, QLD, there are specific licensing requirements that need to be met to legally operate a laser in these states. You'll need to do some extra homework to make sure you understand all of this. we have plenty of blogs on this, so take a look.
For all other states this certification is enough to get a job or open a business. Please reach out to us for information regarding licensing or refer to your state's 'radiation health' website for details.
As always, if you have any questions, we are here to help, please reach out to us.
laser training, ipl, lllt, laser safety course, laser safety training, laser online, laser safety officer certificate, laser hair removal course, laser certificate, laser tattoo removal course, queensland, tasmania, western australia, nsw, Victoria, south Australia, act, Canberra, accredited, Aphra, cpd, nurses, laser ipl, doctor, beauty therapist, dermal therapist, laser therapist, laser course, sydney, brisbane, melbourne, laser safety course, low level laser, laser technician, podiatry, physiotherapist, laser course near me, laser courses Brisbane, laser courses Melbourne, laser course sydney
Post Disclaimer
This blog post has been vigilantly researched and fact checked to ensure that it is accurate, reliable and up to date. You must keep in mind that errors and omissions may occur and that we welcome any feedback or corrections in this regard. We encourage you to do your own research to verify the accuracy and contemporary nature of the information presented.