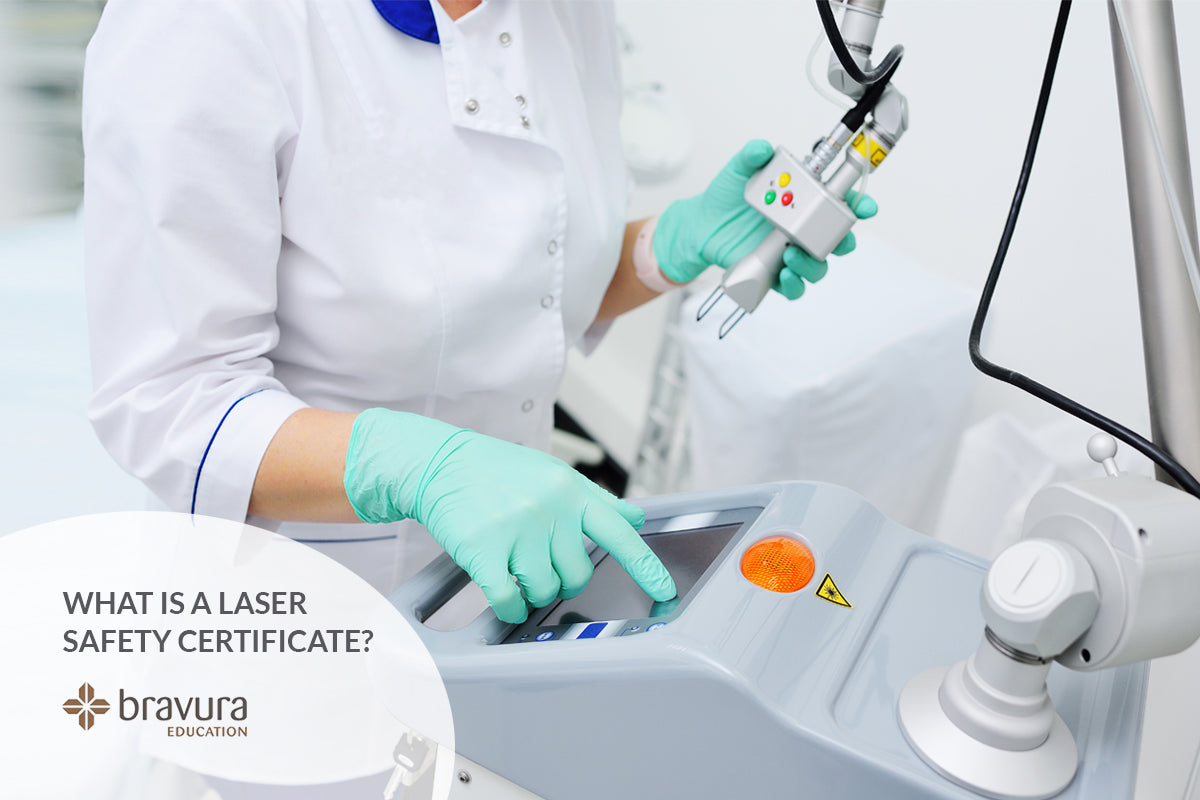 What is a laser safety certificate?
This is possibly the most important part of venturing (and staying) into the world of laser and IPL.
It makes sense that most of our students think they need to start with 'hands-on experience', when in fact, most states do not even require you to have any.
The first step is always, always a laser safety certificate. Better known on our website as the Beginner course Think of this as your 'base' and from here you can build your education with modules in the specific treatments that you want to perform.
This course will help you understand the science of light, laser and IPL systems, national and state standards and regulation, how light interacts with the skin and hair and the key safety issues you need to be across before you do treatments. This one covers the minimum certification required by the Australian Standards and to help get insurance coverage. 
Think of it as your 'user manual' to safely use a device. What goggles do you need to wear while you use your laser/IPL? How do you cover your mirror and windows? Do you need specific signs on the doors of the rooms where the devices are operated? This is all covered.
This certificate is not about treatments themselves, this one is safety only.
If you have been using laser/IPL for a while and are well rehearsed in everything mentioned above but need 'the piece of paper' or need to freshen up, we have a refresher course too.
In states where you are required to obtain a licence to use laser (QLD, WA and Tas), this certificate will form part of your licence application.
As always, if you have any questions, reach out to us HERE.
Post Disclaimer
This blog post has been vigilantly researched and fact checked to ensure that it is accurate, reliable and up to date. You must keep in mind that errors and omissions may occur and that we welcome any feedback or corrections in this regard. We encourage you to do your own research to verify the accuracy and contemporary nature of the information presented.