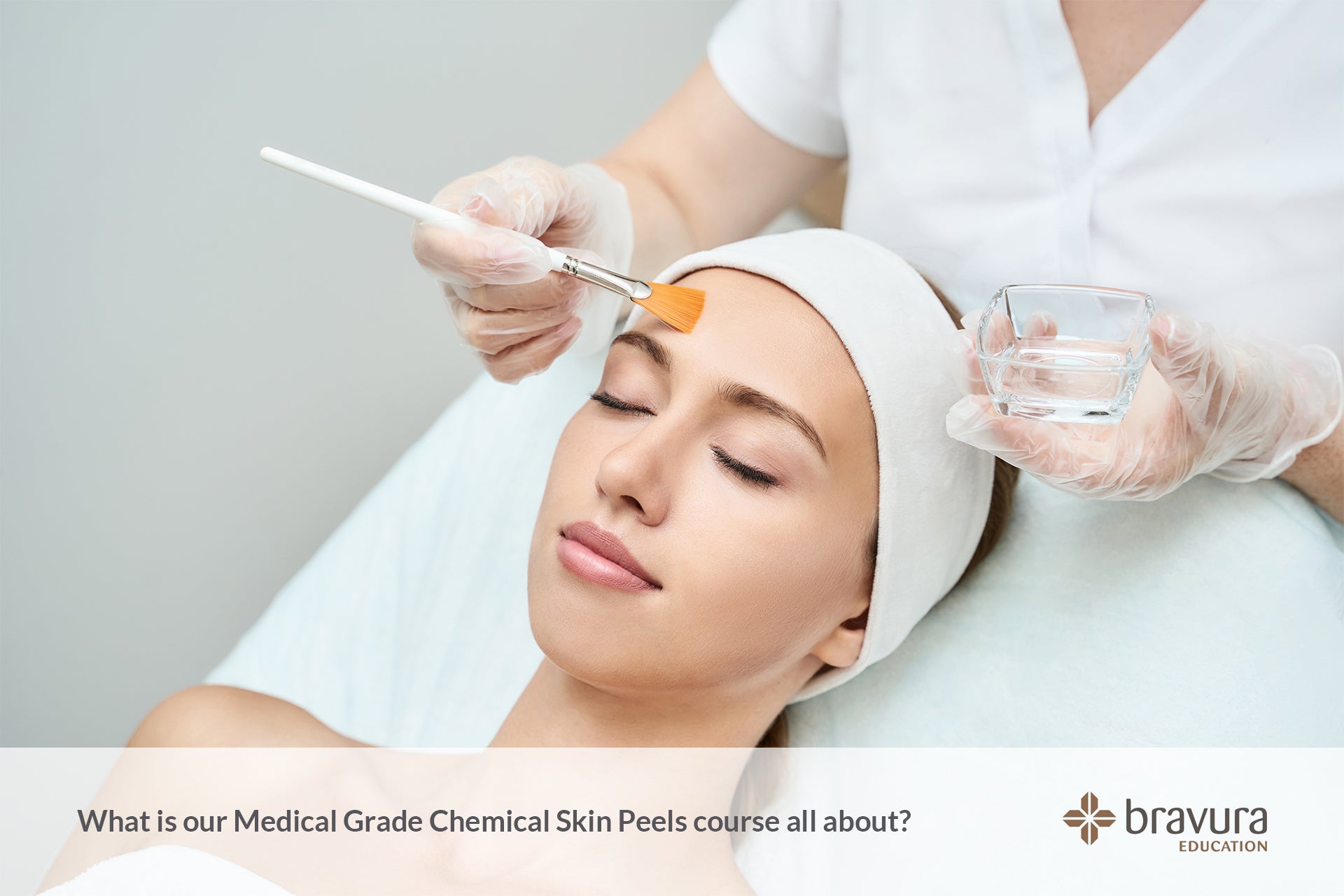 What is our Medical Grade Chemical Skin Peels course all about?
We have had a lot of interest in our peels course recently and lots of questions... So naturally, I thought I should write a blog about it and answer the FAQs
What is it?
The peels course is designed to help students learn and understand about all the types of peels available, from light to deep, what each chemical, enzyme and active ingredient does for the skin and the skin type to use it on, how to apply the peels, how to reduce risk and perform them safely and what to do in case anything goes wrong.
Who is it for?
Anyone who wants to get into the industry or to add it as a service to your existing business. There is no need to have any qualifications to get started, although an understanding of skin anatomy is a really good place to start. 
What am I able to do with the certificate once I finish?
You are able to offer peels as a service provided your insurer is supportive and you are confident and competent . Please note - there are different strengths and depths of peels, and certain stronger/deeper peels need specific qualifications to perform due to the possibility of harm e.g. Doctors and Nurses for Jessner's and Trichloroacetic Acid (TCA) peels.
Want to know more about the course?
Check it out here Its delivered online and will take about 4 hours to finish. It is a series of practical videos and audio/visual content. Once you pass the multiple choice, true/false exam, your certificate is available to download immediately. Even if you don't want to actually do them, it's a fun course!
Where can I find a supplier for the peels?
If you are looking for a supplier for the peels take a look at Science Skincare who have a great range of chemical and enzyme peels, masks, custom fusion powders and infusions not to mention amazing home care products. As a stockist of Science Skincare all of your online training is included, so if that's something you're looking for, reach out, as always we can help.
As always, if you have any questions, reach out to us HERE.
Post Disclaimer
This blog post has been vigilantly researched and fact checked to ensure that it is accurate, reliable and up to date. You must keep in mind that errors and omissions may occur and that we welcome any feedback or corrections in this regard. We encourage you to do your own research to verify the accuracy and contemporary nature of the information presented.