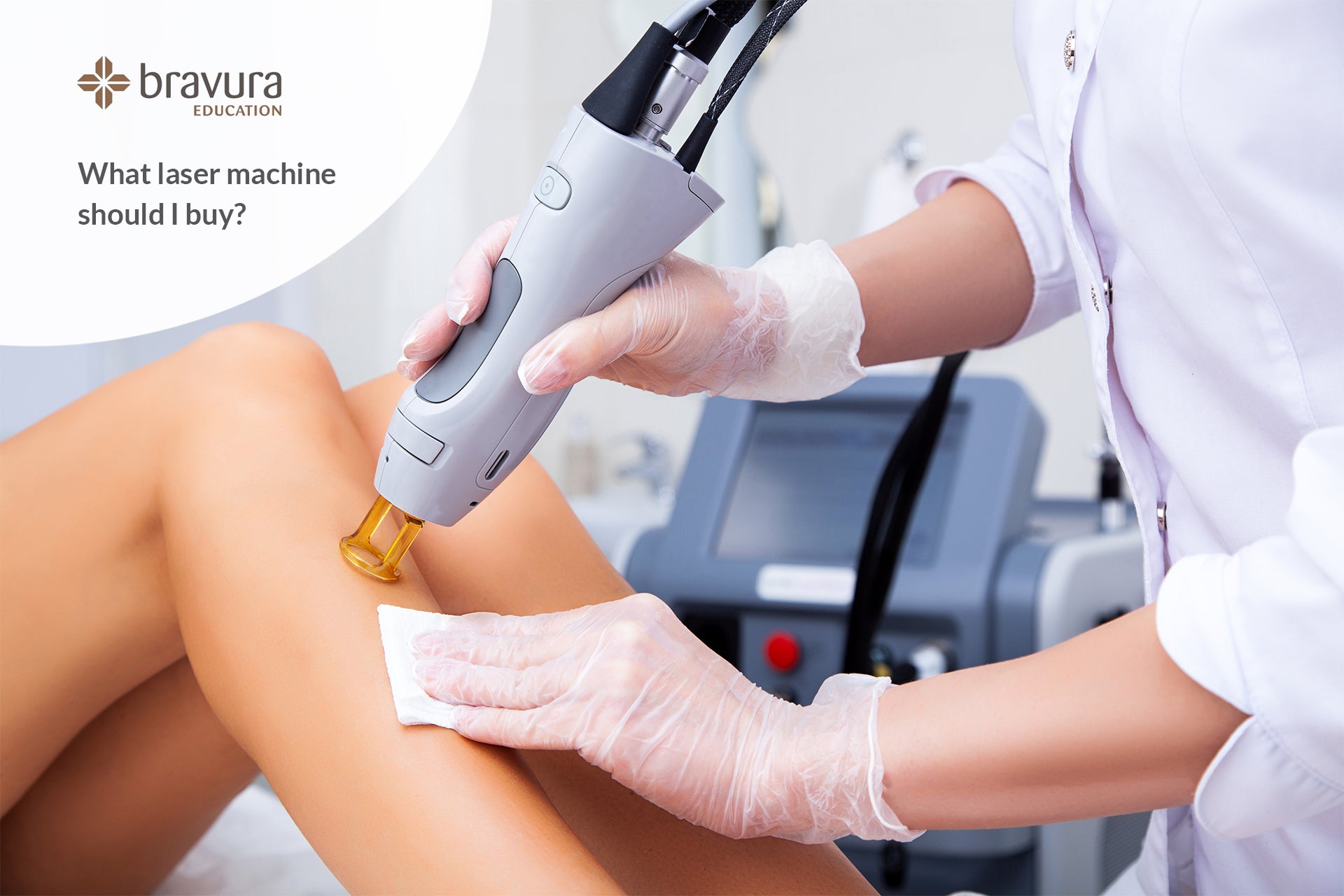 What laser machine should I buy?
I get asked this question a lot, and while I can always recommend some companies to start your research, telling you what laser machine you should buy is like telling you what make and model of a car you should buy. There are literally thousands of devices available and each meets a different need.
What machine you buy all depends on you, do you need the basic model or do you want the one with all the bells and whistles? (Heated seats and rear parking sensors if we are still going with the car example, or are you OK with using your rear-view mirror only to park). Do you have a budget? What treatments are you planning to do? The list of needs goes on… All of these questions come into play when searching for 'what laser machine to buy'.
One thing I always say is do not buy a laser machine based on a good price via online platforms, you can buy lots of other great things on those sites, but I would never recommend buying a laser machine!!! You need a supplier from a reputable company, and you won't find that on those sites.
Over the 21 years of my experience in this industry there are some laser companies that I have worked with that have stood out to me for one reason or another, whether it's after sales service, training, marketing, team culture etc. I will pop the links to these companies below in no specific order other than alphabetical. They are a great tool to start researching. Have a look through, give them a call and see if their devices are the ones that are right for you.
A laser machine can cost anywhere from $70,000 up to a quarter of a million dollars.  There are options to lease or buy and even refurbished machines too.
There is no one size fits all machine, the basic models do one or two treatments, but if you plan to grow and expand your treatment menu and the business, then you should consider a device that is able to perform multiple treatments and there are devices that can do them all take a look at the links below. Happy researching… 😊
As always, if you have any questions, reach out to us HERE.
Post Disclaimer
This blog post has been vigilantly researched and fact checked to ensure that it is accurate, reliable and up to date. You must keep in mind that errors and omissions may occur and that we welcome any feedback or corrections in this regard. We encourage you to do your own research to verify the accuracy and contemporary nature of the information presented.