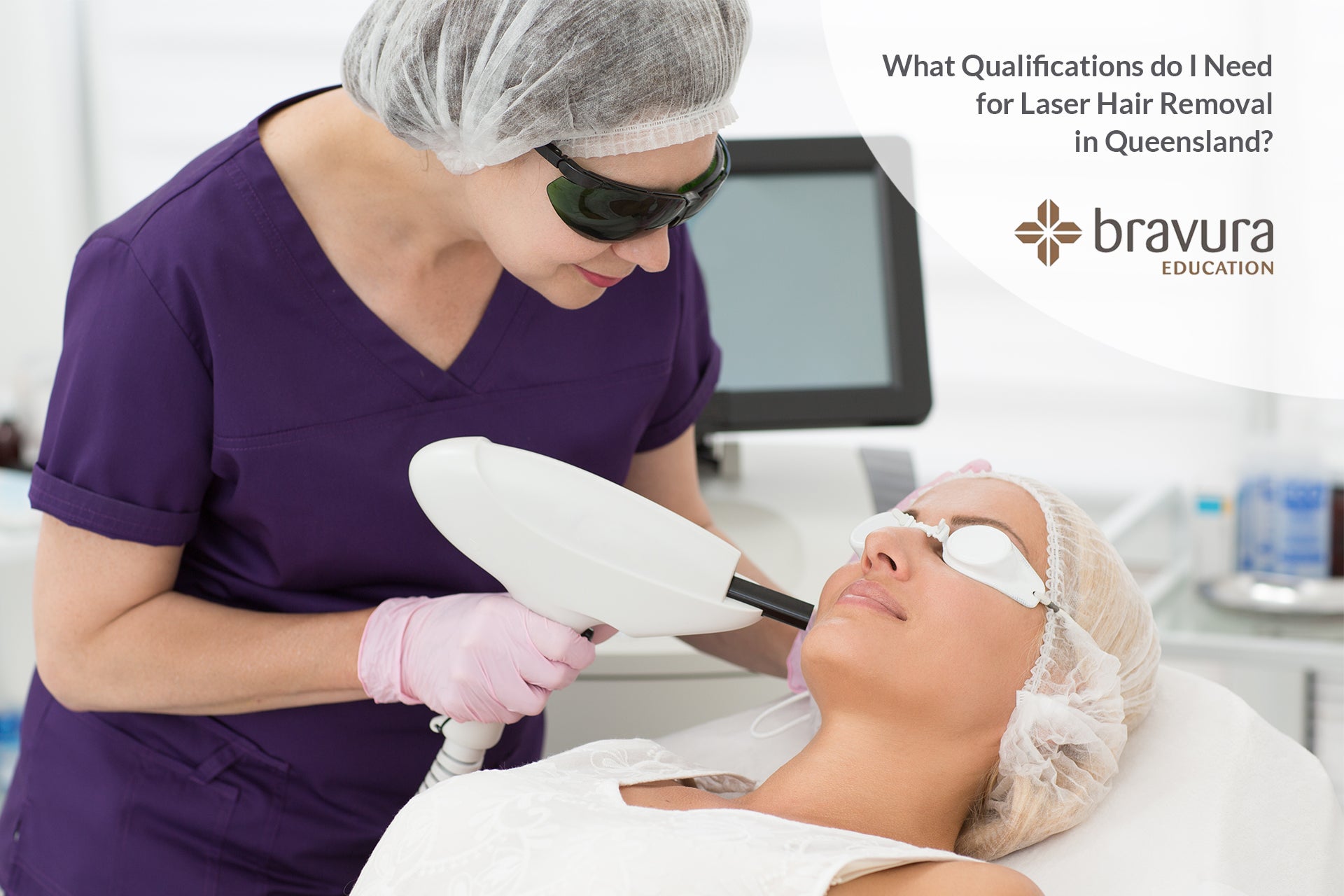 What qualifications do I need for laser hair removal in Queensland?
No formal ones
But… as always, there is education and training involved. That's where we can help.
  WA is the only Australian jurisdiction where you need to hold a formal qualification such as a Doctor, Registered/Enrolled Nurse or Diploma/Certificate IV in Beauty Therapy.
I am so often asked this question that I have made a step-by-step guide on 'How to'! 4 easy, consecutive steps.
1. HAIR REDUCTION LASER & IPL SAFETY COURSE & PRACTICAL THEORY (ONLINE)- check it out here  $620 
This course is your very first step as it will help you understand the science of light, laser and IPL systems, state laser regulations Australia wide, how light interacts with the skin and hair. It will cover the practical theory behind the hair reduction treatment itself and the key safety issues you need to be across before you perform treatments. This one covers the minimum certification required by the Australian Standards and to help get insurance coverage. 
2. INFECTION CONTROL CERTIFICATE
If you are an AHPRA registered health professional you don't need this. If you are a Beauty Therapist check whether infection control/hygiene was part of your course. If you need one we recommend doing it online with Qld TAFE 
3. APPLY FOR A TRAINEE LICENCE 
Bravura Education is number 20 on the "FAST TRACK" drop-down menu, EASY! Click here to apply after you've got your laser safety course and infection control documentation.
4. KEEP A LOGBOOK OF HOURS WITH A FULLY LICENCED TRAINER 
 You will need a total of 25 supervised hours for hair reduction. If you do not have access to an employer or equipment, we can arrange one-on-one training for you with one of our wonderful trainers. Please reach out for a quote. Once you have been signed off for the hours, you can obtain your full licence and start treating. 
Recap: To apply for a QLD licence, you will need a laser safety certificate, a copy of your infection control certificate, ID and the payment. This is the first 'phase' if you like, for QLD licencing. You then do your practical hours, while keeping a logbook, and go back to QLD health for your full licence.
 For all other states except WA and TAS you will only need to compete step 1, you do not need to complete a logbook or obtain a licence as per laser regulations Australia.
As always, I am here to answer any questions at all, so please feel free to reach out to me hello@bravura.edu.au
Krystle x
Post Disclaimer
This blog post has been vigilantly researched and fact checked to ensure that it is accurate, reliable and up to date. You must keep in mind that errors and omissions may occur and that we welcome any feedback or corrections in this regard. We encourage you to do your own research to verify the accuracy and contemporary nature of the information presented.