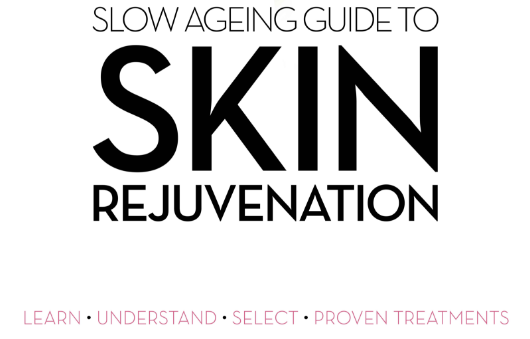 Your newest cosmetic clinic coffee table book has arrived
I was delighted to be asked to contribute to Kate Marie's latest book Slow Ageing Guide to Skin Rejuvenation. Not only is it a beautiful to look at but it explains what happens to skin as it ages, de-mystifies cosmetic medicine, and presents clear, no-nonsense advice on the many options available ̶ including surgery-free, non-invasive techniques that clients want to know about.
Personally, I found the sections on probiotics and sugar fascinating.
Time to up the ante on my anti-ageing regimen!
It is the second book in the successful Slow Ageing series and again consults the pros on the topics they know best. Familiar names include internationally renowned light based energy device expert Dr Glen Calderhead and home grown Professor Merlin Christopher Thomas known for his work on diabetes, preventive medicine and ageing.
Not only would this be a great asset to your clinic but would make
a beautiful gift with purchase for your clients.
Post Disclaimer
This blog post has been vigilantly researched and fact checked to ensure that it is accurate, reliable and up to date. You must keep in mind that errors and omissions may occur and that we welcome any feedback or corrections in this regard. We encourage you to do your own research to verify the accuracy and contemporary nature of the information presented.