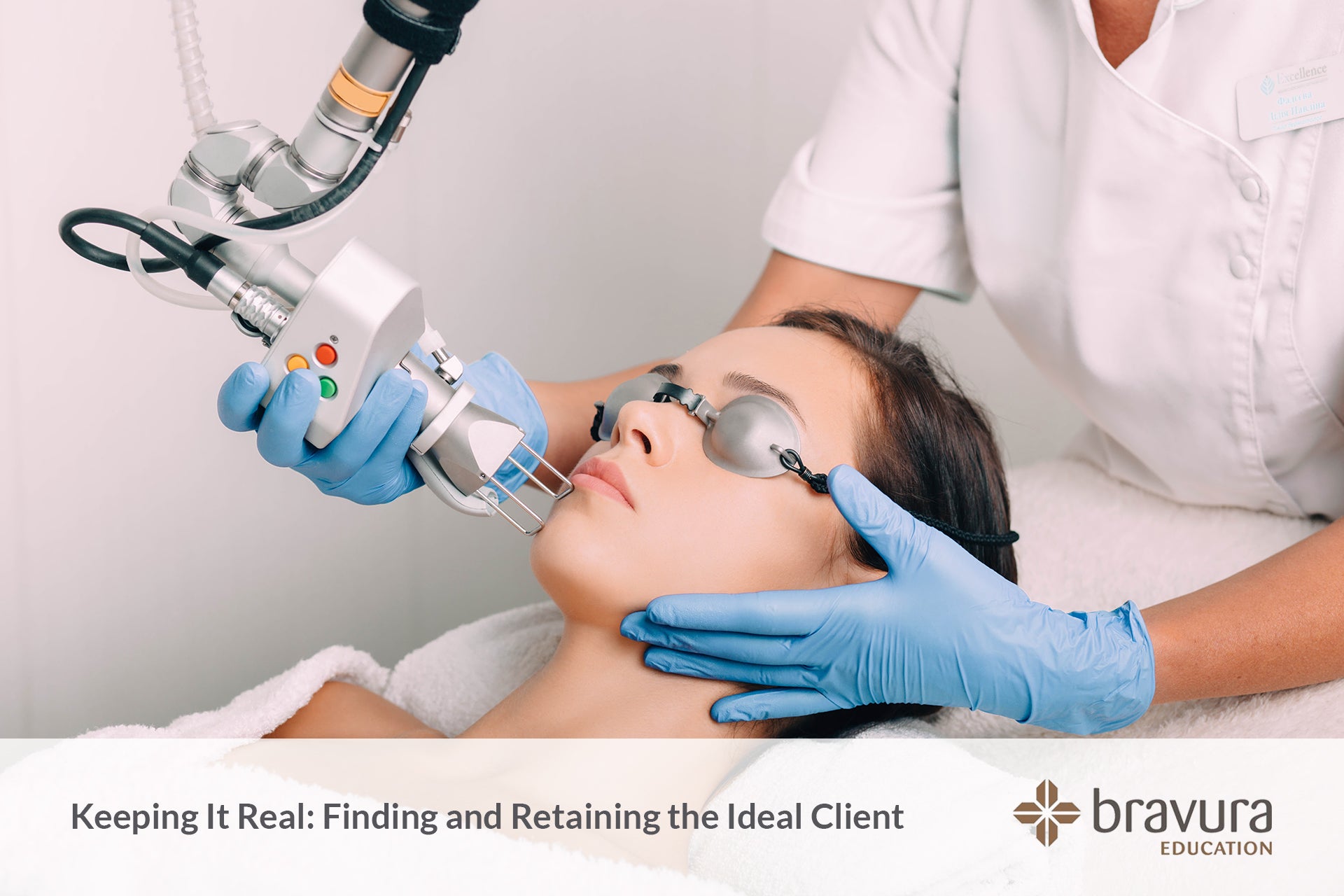 Keeping It Real: Finding and Retaining the Ideal Client
Unrealistic expectations
Was it in your job description to deal with unrealistic expectations from clients? Nope! However, being able to manage a client's expectations is an important part of any role where the client is coming to you for beauty/aesthetic treatments, and it can happen more than you think….
You set the expectation
With your credentials and professionalism, it is up to you to steer the ship with your client and to ensure that what they request from you is realistic. Be driven by your knowledge and skills not by their demands.  Make sure when creating a plan together, you explain what each treatment outcome will be, e.g red face post laser treatment, freckles darken crust and fall off and that the result after 1 treatment will be noticeable but won't be the end of the road. It is important to remember that sometimes you will have to set the expectation or let the client know that their ideas of the treatment are not realistic and you will not proceed with treatment, it is very rare, but the point is to back your knowledge and know when to say no, "No, I cannot give you a porcelain complexion with one genesis treatment that will last a lifetime".
Examples
Use metaphors to help clients understand, like, you can't get abs from 1 visit to the gym (yes, I use this one all the time) and you can't remove all you hair in one visit; It is a process and it will take X number of visits. Show some before during and after photos of your previous clients (not photoshopped models) this helps to paint a picture of what the client can expect.
Check in
Just because your client is agreeing with you, does not always mean they understand, ask direct questions to be sure YOU are setting the expectation, for example "Do you understand that to reduce your hair growth on your legs we will need to see you ever 4-6 weeks for 8-10 visits to get the outcome you would like?" This is to reiterate the point and to make sure you aren't setting yourself or your client up for disappointment, think of it like reassurance for the client that you are both on the same page. There is no reason you can't 'check in' with the clients every few sessions. Are they happy with the treatment so far? Is it what they expected? Just like on the plan, there is still another X visits to go and you are excited to see the results. This is you really going on the journey together.
Journey outcome
Have an appointment set, post plan, where you simply discuss the results and plan what's next.
Post Disclaimer
This blog post has been vigilantly researched and fact checked to ensure that it is accurate, reliable and up to date. You must keep in mind that errors and omissions may occur and that we welcome any feedback or corrections in this regard. We encourage you to do your own research to verify the accuracy and contemporary nature of the information presented.