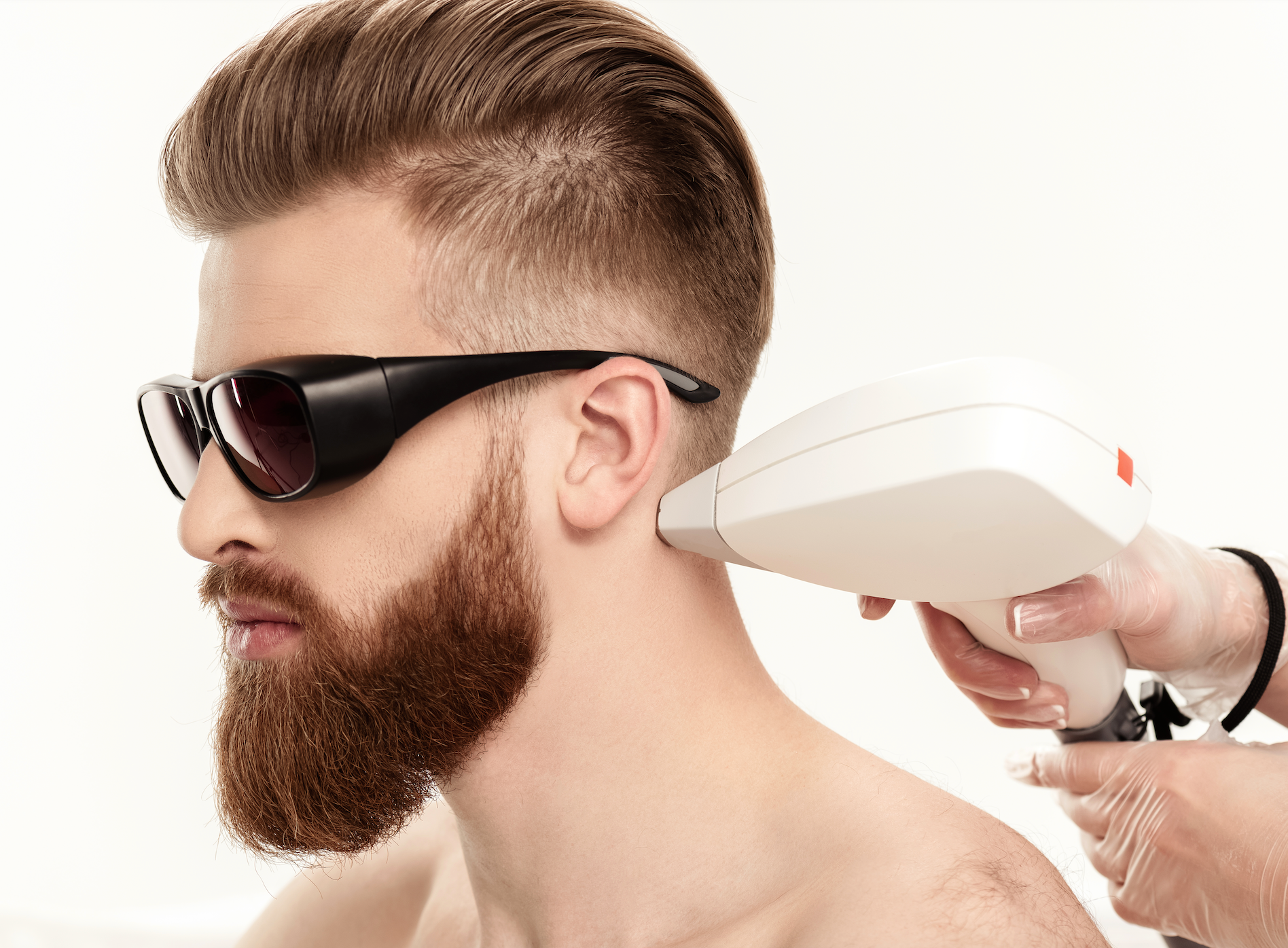 Can laser cause pigmentation?
Yes, the truth is, laser treatments can cause pigmentation changes in the skin! The specific type of laser, settings chosen, and the individual undergoing treatment can influence the possibility of pigmentation changes occurring.
Laser treatments work by emitting concentrated beams of light that target specific areas of the skin. If the wrong laser is used, settings are incorrect, or the client has residual fake tan within the skin layers, for example, this can lead to adverse effects.
There are two types of pigmentation that can occur in the skin: hyperpigmentation and hypopigmentation.
Hyperpigmentation: This is the darkening of the skin in the treated area. It occurs when the laser's energy stimulates the production of melanin (pigment). This is more common in individuals with darker skin tones, and the effects can be temporary or permanent.

Hypopigmentation: This is the lightening of the skin in the treated area. It occurs when the laser damages or destroys the melanocytes (cells responsible for producing melanin). This is more common in individuals with darker skin tones, and like hyperpigmentation, it can be temporary or permanent.
The risk of adverse effects on the skin, including pigmentation changes, can be reduced by ensuring that your treatments are performed by qualified and experienced professionals who tailor the treatment settings for your skin type and condition. Properly prepare your skin before treatment and adhere to strict aftercare, such as avoiding sun exposure. Always make sure whoever is doing your treatments has a laser safety certificate!
As always, if you have any questions, we are here to help, please reach out to us.
laser training, ipl, lllt, laser safety course, laser safety training, laser online, laser safety officer certificate, laser hair removal course, laser certificate, laser tattoo removal course, queensland, tasmania, western australia, nsw, Victoria, south Australia, act, Canberra, accredited, Aphra, cpd, nurses, laser ipl, doctor, beauty therapist, dermal therapist, laser therapist, laser course, sydney, brisbane, melbourne, laser safety course, low level laser, laser technician, podiatrist, dentist, physiotherapist, laser course near me, laser courses Brisbane, laser courses Melbourne, laser course sydney
Post Disclaimer
This blog post has been vigilantly researched and fact checked to ensure that it is accurate, reliable and up to date. You must keep in mind that errors and omissions may occur and that we welcome any feedback or corrections in this regard. We encourage you to do your own research to verify the accuracy and contemporary nature of the information presented.