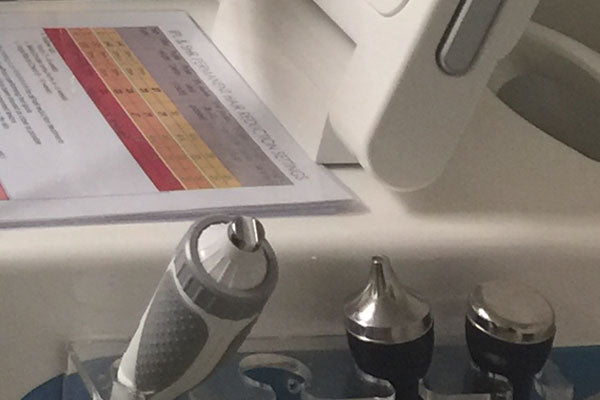 Don't buy a laser/IPL machine until you read this!
If we had a dollar for every time we get asked at Bravura "What machine should I buy" we would be living our dream life on a beach somewhere.
Every day we receive unsolicited advertising that is trying to sell us a laser or medical device of some sort. Some aren't in English so a HUGE fail to those companies that are so spammy that they don't even check to see if we'll even be able to read their information. For example we got this one, "Me gustaría presentar nuestra más popular" which with my limited Spanish (or is it Italian?) might mean they're a popular TV presenter who likes eating?
We'd like to share some of their advertising and communication so you can tell us whether you'd by a laser from these people?
"Without pain, needn't apply narcotic." OMG! I can't even fathom this! Who is giving opiates for hair reduction?
"Dear purchase manager, Thank you for your kind reply." Nope never replied in the first instance.
"If you are still in beauty field, then I will share some very important information with you." Fail, we are educators.
"Good quality and pretty competitive price". I need more than "pretty competitive" when I'm spending tens of thousands of dollars thanks.
"The new advanced laser chips for guarantee that no burning of handpiece in future." Well that's a relief with all the burning handpieces I've had in the past. Not.
"Applications: knot boiled acne, acne India, acne sap, redness after skinning, wrinkle whitening, eliminate Sichuan word pattern, bikini site." I swear to you I'm not making this up.
"Acnes and blood silk, breast enhance treatment etc" Not making this one up either.
"Dear Marina Shepelevsky." Wonder who that is?
"This machine has a emergency button, when the patient feel uncomfortable in the operation, they can turn off the machine by themselves by pressing it." Well that's a relief and bound to relax my patients knowing they have such control.
"Don't worry about the machine quality, hope we can make a long cooperation". That's reassuring, the machine might be crap but we'll be good friends.
"MAX treatment area for one shooting." Say no more.
So "What machine should I buy?" should really be "Who should I buy my machine from?" Online/overseas sellers may not be particularly reputable laser and IPL equipment providers (and probably sell illegal imports) but those companies that have devices that are TGA listed are trustworthy. You want to buy a machine from a person you can communicate with and who understands what treatments you'd like to provide and to whom. You want one that will orientate you to the machine, troubleshoot with you over the phone and provide treatment consents, treatment records, clinical papers and an operator's manual. They should also be pointing you in the right direction to receive quality laser safety training and ongoing education.
If you are considering a new career delivering laser and IPL treatments don't miss our Beginner and Advanced courses for getting all the information you need to make great decisions. If you enrol for them together you will receive 10% off.
Post Disclaimer
This blog post has been vigilantly researched and fact checked to ensure that it is accurate, reliable and up to date. You must keep in mind that errors and omissions may occur and that we welcome any feedback or corrections in this regard. We encourage you to do your own research to verify the accuracy and contemporary nature of the information presented.