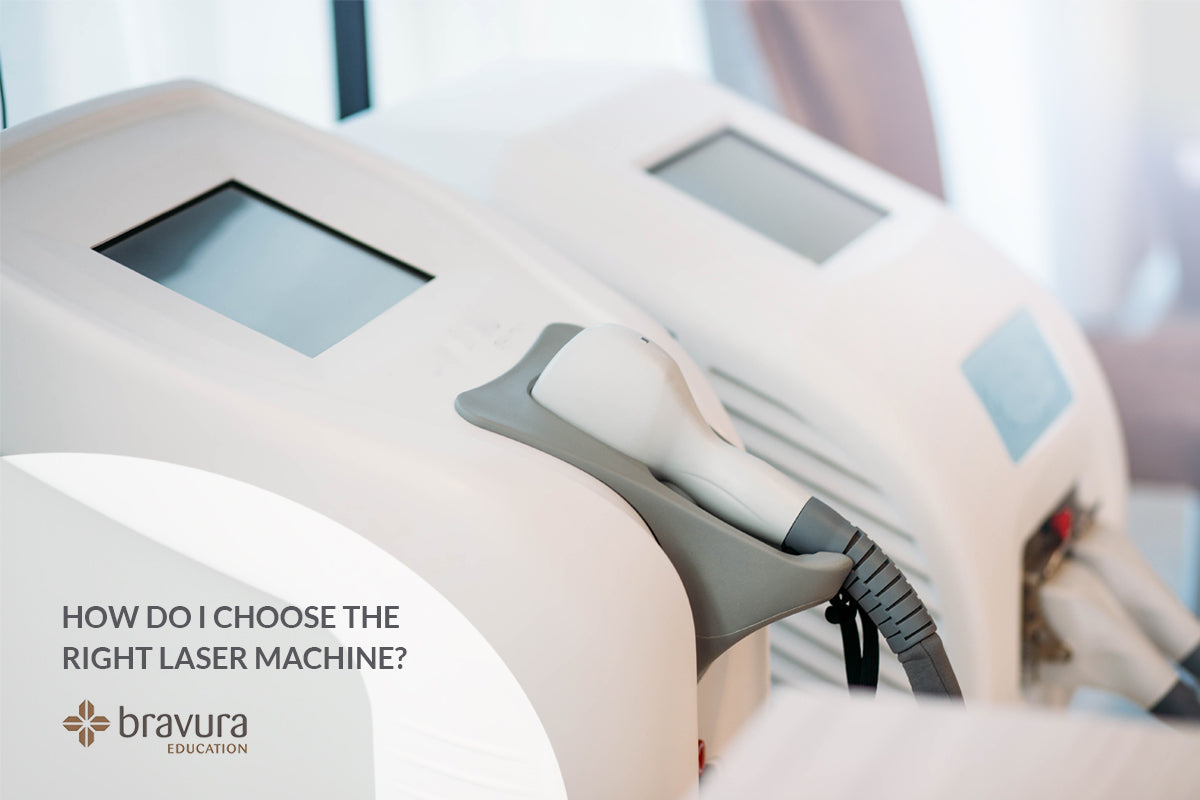 How do I choose the right laser machine?
What a good question! There are so many makes and models out there. Some good, some bad, some ugly. 
Investing in a new device is something like buying a new car, there are more than a thousand to choose from, ranging in price, on average from $50,000 to $250,000 depending on what bells and whistles are attached.
You can get a machine that does one treatment or one that has several attachments to do multiple treatments, for example, hair reduction, skin rejuvenation and tattoo removal.
There is not an exact answer for the which is the best to buy! It honestly is like choosing a car, what's the budget, what brand are you drawn to, what have you tested or heard about the device in the past?
There are leasing option, lease to buy or buying from most suppliers, as well as second hand/refurbished machines to buy from certain suppliers. One thing I would strongly advise against is looking on Ebay, Alibaba, Gumtree or an overseas shipment; with no representative here to rely on. While the lower prices might tempt you, receiving a machine with no serial number or operators manual is not as tempting if you end up with a machine that you have no idea how to use.
In my 21 years in the industry, I have worked with both the devices and the suppliers on many occasions, and there are companies that have impressed me in more ways than one, in no order, over the years. This is somewhere to start your research and build upon until you find the right fit for you, we have a few of our tried and true listed at the bottom of our homepage.
Remember, other than your machine doing what it claims to do, there are other things you should look for in your new supplier too. Education, after sales training, marketing material, local event presence, servicing and a smooth postage/return service for if/when parts need replacing.
As always, I am here to answer any questions you have I am always happy to help hello@bravura.edu.au
Krystle x
Post Disclaimer
This blog post has been vigilantly researched and fact checked to ensure that it is accurate, reliable and up to date. You must keep in mind that errors and omissions may occur and that we welcome any feedback or corrections in this regard. We encourage you to do your own research to verify the accuracy and contemporary nature of the information presented.