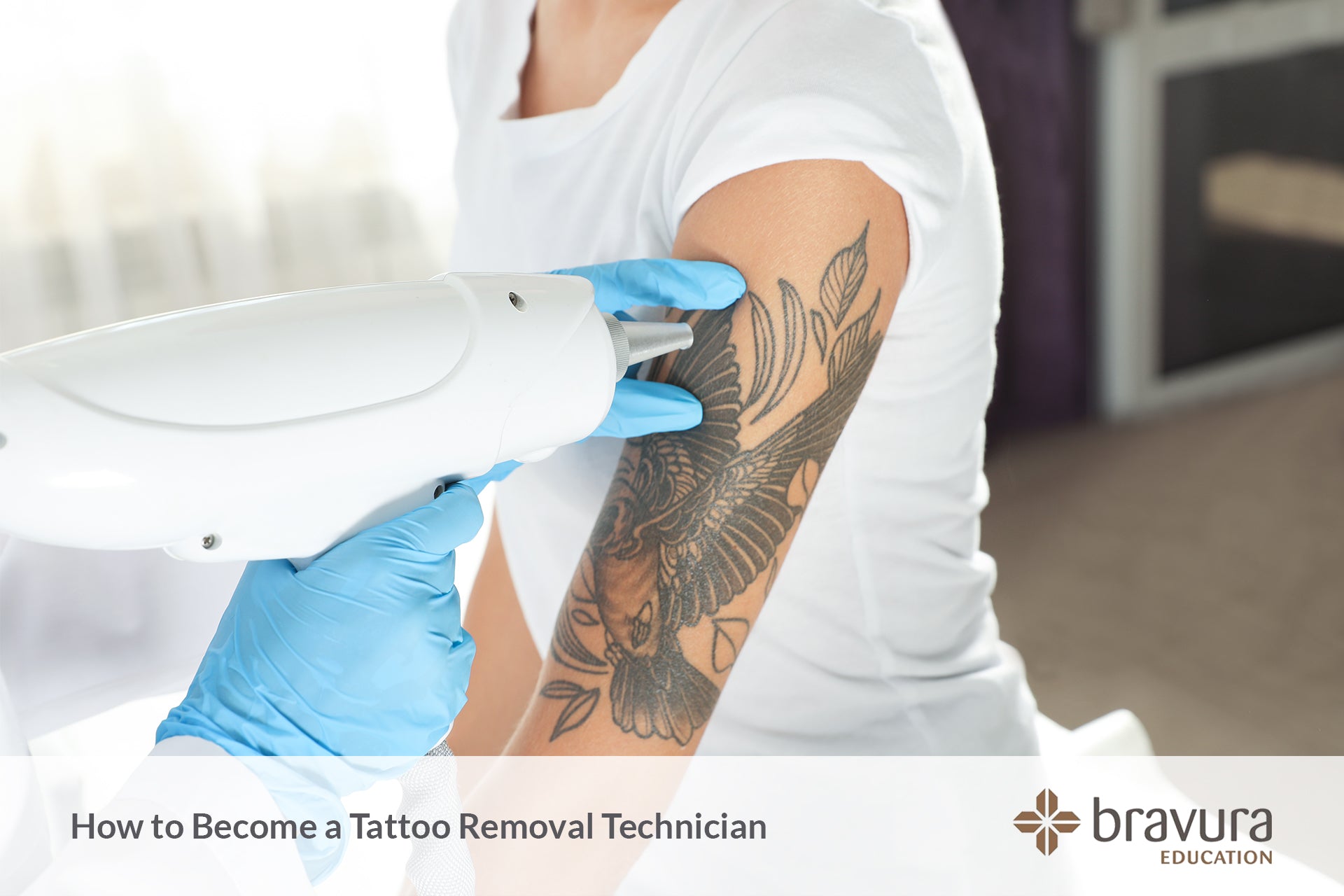 How to become a tattoo removal technician
Navigating this can be nightmare and most of the states and territories have different requirements. Don't worry, we have the answers to get your skills and business up and running fast with minimal outlay.
The first question I always like to ask is...
What State or Territory do you live in?
Tasmania, Western Australia, and Queensland have specific licensing laws around operating lasers so if you haven't yet checked that out yet, click here for the info to read about the laser regulations for tattoo removal. We are an essential part of the process but not the only step you need for these states.  
We offer a tattoo removal course that includes your laser safety certificate which will cover the laser safety guidelines. The course also covers practical theory for tattoo removal.  
We cover:
Light science, laser machines, regulation and safety

Tattoo types and context

Ink colour

Laser types and mechanisms of action

Assessing the approximate number of treatments

Realistic expectations

Complications

Laser tattoo removal (ink, wavelength, clinical endpoints)

Client education, preparation, and post-treatment care

Anaesthesia

Principles of professional and clinical practice.
Our courses are available online and can be accessed in your own time at your own pace. This course will take approximately 14 hours to complete.
Once you complete your online study and pass your final exam, your certificate is available to download immediately and you are ready to safely get started with gaining experience and treating clients. (except for the states mentioned above, you have a few other steps).
'But what about practical'?
We can also help you with that too. If you don't have access to a device through your workplace or future business, we can provide a quote for 1 on 1 training with our wonderful trainer in Lismore, NSW.
Believe it or not, the theory component to tattoo removal is trickier than the practical part. Once you understand the science behind the light and what setting goes with what ink of a tattoo, you will have the confidence to get going with removal.
As always, I am here and happy to answer any questions you have at all. Please feel free to reach out to hello@bravura.edu.au 
Krystle x
Post Disclaimer
This blog post has been vigilantly researched and fact checked to ensure that it is accurate, reliable and up to date. You must keep in mind that errors and omissions may occur and that we welcome any feedback or corrections in this regard. We encourage you to do your own research to verify the accuracy and contemporary nature of the information presented.