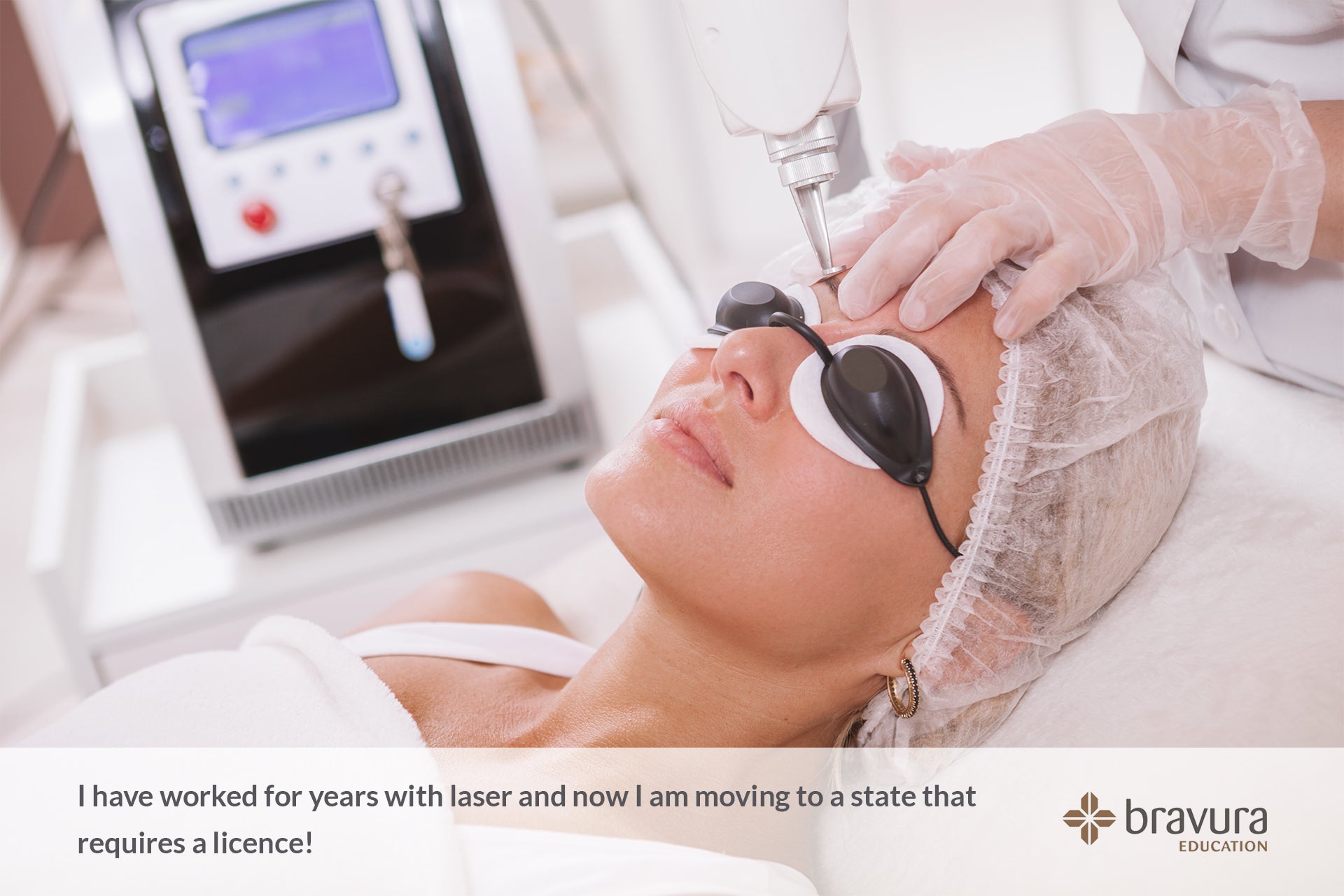 I have worked for years with laser and now I am moving to a state that requires a licence!
This is quite a common occurrence. In Australia, QLD, TAS and WA will require you to have a licence to use laser/IPL, all other states do not. So for those of you who are packing up and moving state to one that requires a licence it can be a little concerning or confusing if you have worked with laser/IPL in your current job.
One thing to note is that, getting a licence is not hard, it just requires a few steps and filling out some forms. In short, you usually need;
Infection control certificate
Keep a log book of hours with a fully licensed trainer
Each state will have their own set of conditions to be met, but the good news is, there are exemptions on a case by case basis, meaning, if Kathryn from the ACT has worked at Beauty Laser Spots for five years and obtains documentation to prove it as well as the relevant paper work needed (Steps 1- 3), she may be exempt from doing a practical logbook (step 4). Again, this is a case-by-case scenario, so you need to contact the appropriate department to see what your specific circumstances will mean. QLD, TAS and WA
It is also worth mentioning, WA is the only state that requires pre qualifications for using laser/IPL for tattoo removal. You will need to be a Beauty Therapist, Nurse or Doctor. 
As always, if you have any questions, reach out to us HERE.
Post Disclaimer
This blog post has been vigilantly researched and fact checked to ensure that it is accurate, reliable and up to date. You must keep in mind that errors and omissions may occur and that we welcome any feedback or corrections in this regard. We encourage you to do your own research to verify the accuracy and contemporary nature of the information presented.