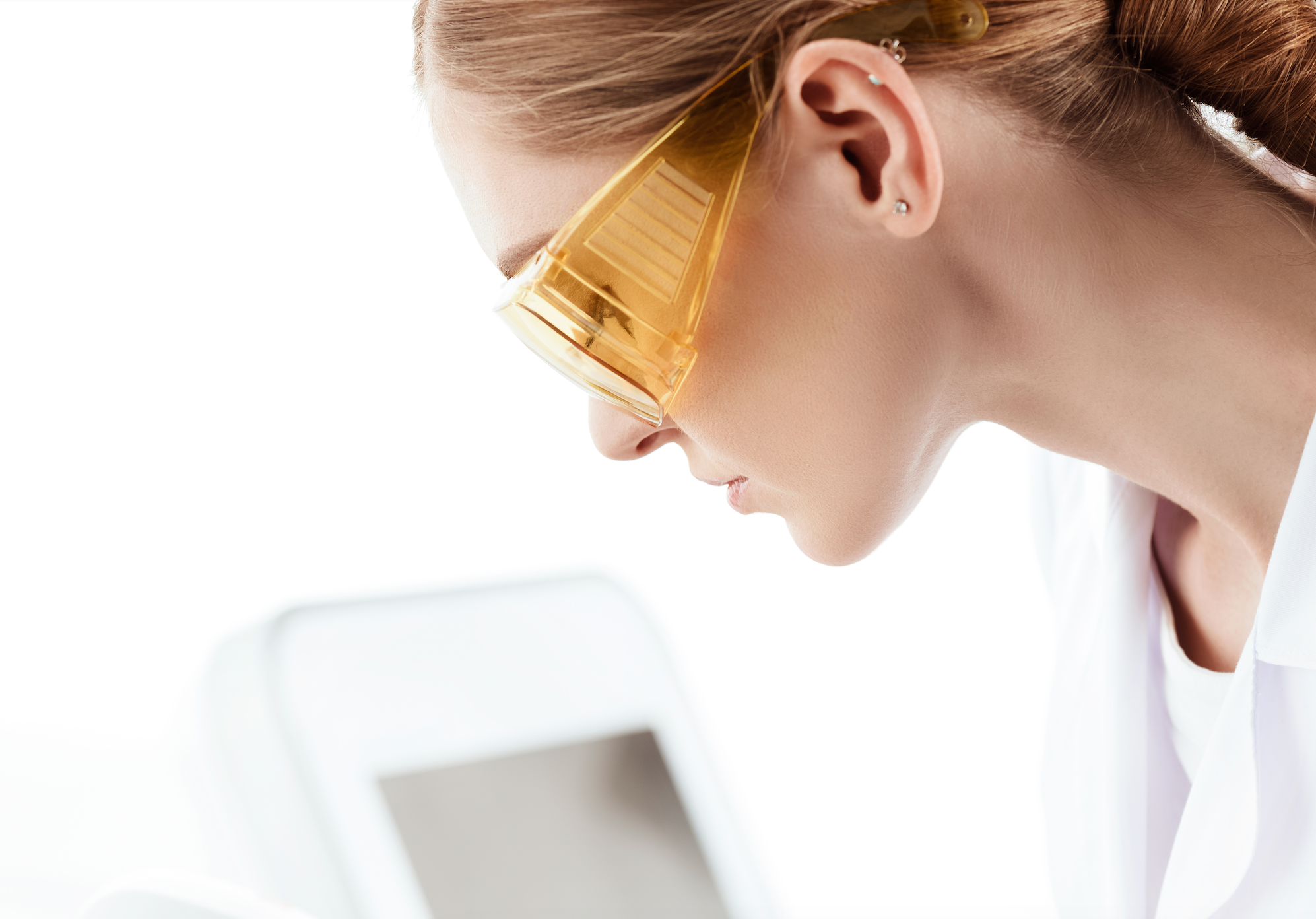 Laser Therapists: Unveiling the Qualifications and Experience Clients Seek
When seeking laser treatments, clients entrust their well-being to highly qualified and experienced laser technicians. Choosing the right professionals ensures their safety and the effectiveness of their treatments. In this blog, we will delve into the qualifications and experience they consider when selecting laser therapist, empowering them to make informed decisions and achieve predictable results.
Certification and Training:

They look for laser technicians who hold relevant certifications from reputable institutions. Certifications such as Laser Safety Officer (LSO) demonstrate that therapists have undergone specialised training in laser technology, treatment techniques, and safety protocols. These certifications ensure a solid foundation of knowledge and expertise.

Experience and Expertise:

In addition to certifications, they consider the experience level of laser technicians. Customers look for professionals who have accumulated substantial hands-on experience performing laser treatments. Experienced technicians that are familiar with various skin types, treatment nuances, and potential challenges that may arise during procedures. Their expertise allows for customised treatment plans and ensures optimal results.

Continued Education:

Laser technology evolves rapidly, making it crucial for technicians to stay updated with the latest advancements. Customers inquire about the technician's commitment to ongoing education and professional development and scrutinise the currency of the certificates that are displayed. Technicians who regularly participate in workshops, seminars, and industry conferences showcase their dedication to expanding their knowledge and staying at the forefront of the field.

Client Testimonials and Reviews:

Now more than ever, clients explore testimonials and reviews from previous clients to gain insights into the technician's skills and professionalism. Positive feedback regarding their education, technical expertise, communication, and ability to create a comfortable environment is indicative of a technician's qualifications and experience.

Consultation and Communication Skills:

Effective communication between a client and therapist is essential. Qualified technicians will listen attentively to concerns, assess specific needs, and develop a personalised treatment plan. They will explain the treatment process, potential risks, expected outcomes, and address any questions or apprehensions. Clear communication ensures a smooth treatment experience and enhances trust in the technician's abilities.
laser training, ipl, lllt, laser safety course, lase safety training, laser online, laser safety officer certificate, laser hair removal course, laser cetificate, laser tattoo removal course, queensland, tasmania, western australia, nsw, Victoria, south Australia, act, Canberra, accredited, Aphra, cpd, nurses, laser ipl, doctor, beauty therapist, dermal therapist, laser therapist, laser course, sydney, brisbane, melbourne, laser safety course, low level laser, laser technician, podiatrist, dentist, physiotherapist, laser course near me, laser courses Brisbane, laser courses Melbourne, laser course sydney
Post Disclaimer
This blog post has been vigilantly researched and fact checked to ensure that it is accurate, reliable and up to date. You must keep in mind that errors and omissions may occur and that we welcome any feedback or corrections in this regard. We encourage you to do your own research to verify the accuracy and contemporary nature of the information presented.