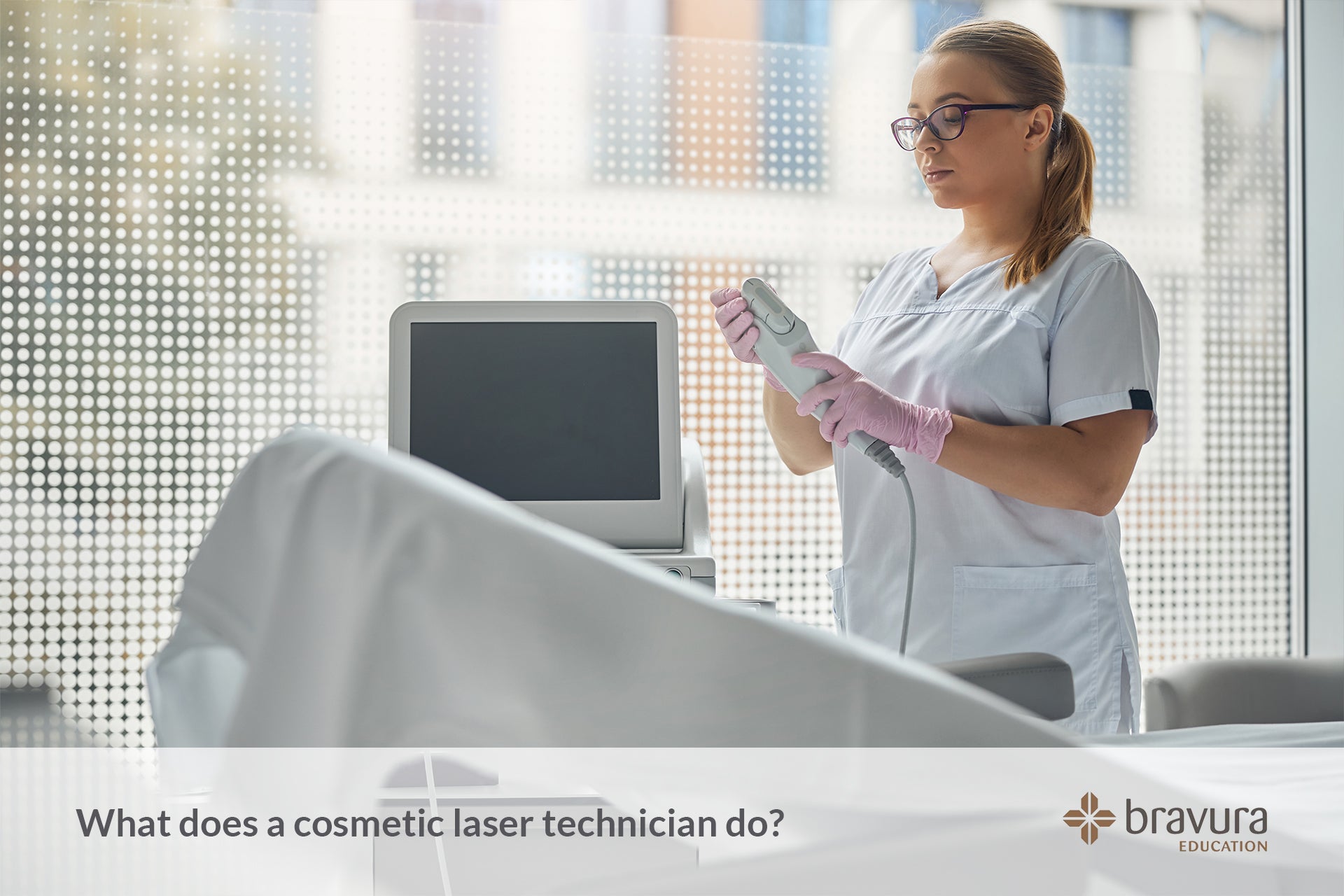 What does a cosmetic laser technician do?
We LOVE this question…
Sometimes when we talk to students, they say, 'I want to do laser' so we ask 'What kind?' and they reply 'Just laser.' But what does that actually mean in the cosmetic industry? We help you take the pain out of deciding what you'd like to do and how to get there.
There is so much you can do with both a laser/IPL.
If you have ever read any of our blogs, you will already know, your FIRST step, is SAFETY. So before we even talk about what treatments you can do, you must start with a laser safety certificate, known as the beginner course on our website.
This will help you understand the science of light, laser and IPL systems, national and state standards and regulation, how light interacts with the skin and hair and the key safety issues you need to be across before you do treatments. This one covers the minimum certification required by the Australian Standards and to help get insurance coverage.
Now comes the fun part… What treatments would you like to do with the laser? You can choose a single treatment to specialise in, or you can offer all the treatments.
If you choose to specialise in a single treatment you can do hair reduction, skin rejuvenation or tattoo removal just to name a few, but the most common way forward for someone new to the industry is to do the beginner and advanced courses. Remember, beginner = safety and advanced = treatments.
The advanced course is specific to the common types of things you would be treating including what wavelengths/laser or IPL to use, how to prepare the client, what to look out for, how to determine what and how you'll treat and post care arrangements. It covers hair reduction, vascular conditions, pigmentation disorders, resurfacing and rejuvenation, tattoo removal and PDT. It has information on preventing and managing adverse events.
While you may not yet know exactly what treatments you wanted to do, educating yourself in all of them is never a bad idea, it gives you the ability to speak to your clients about it and offer new services on your menu.
Once completing the online modules and exams, you will be able to do hair reduction on the body, treat certain leg veins and broken capillaries on the face, facial rejuvenation - think freckles and uneven skin tone, and even remove tattoo's from clients that they might be regretting.
Please note: QLD, TAS and WA have certain licensing laws. To read more about those click here.
As always, if you have any questions, reach out to us HERE.
Post Disclaimer
This blog post has been vigilantly researched and fact checked to ensure that it is accurate, reliable and up to date. You must keep in mind that errors and omissions may occur and that we welcome any feedback or corrections in this regard. We encourage you to do your own research to verify the accuracy and contemporary nature of the information presented.