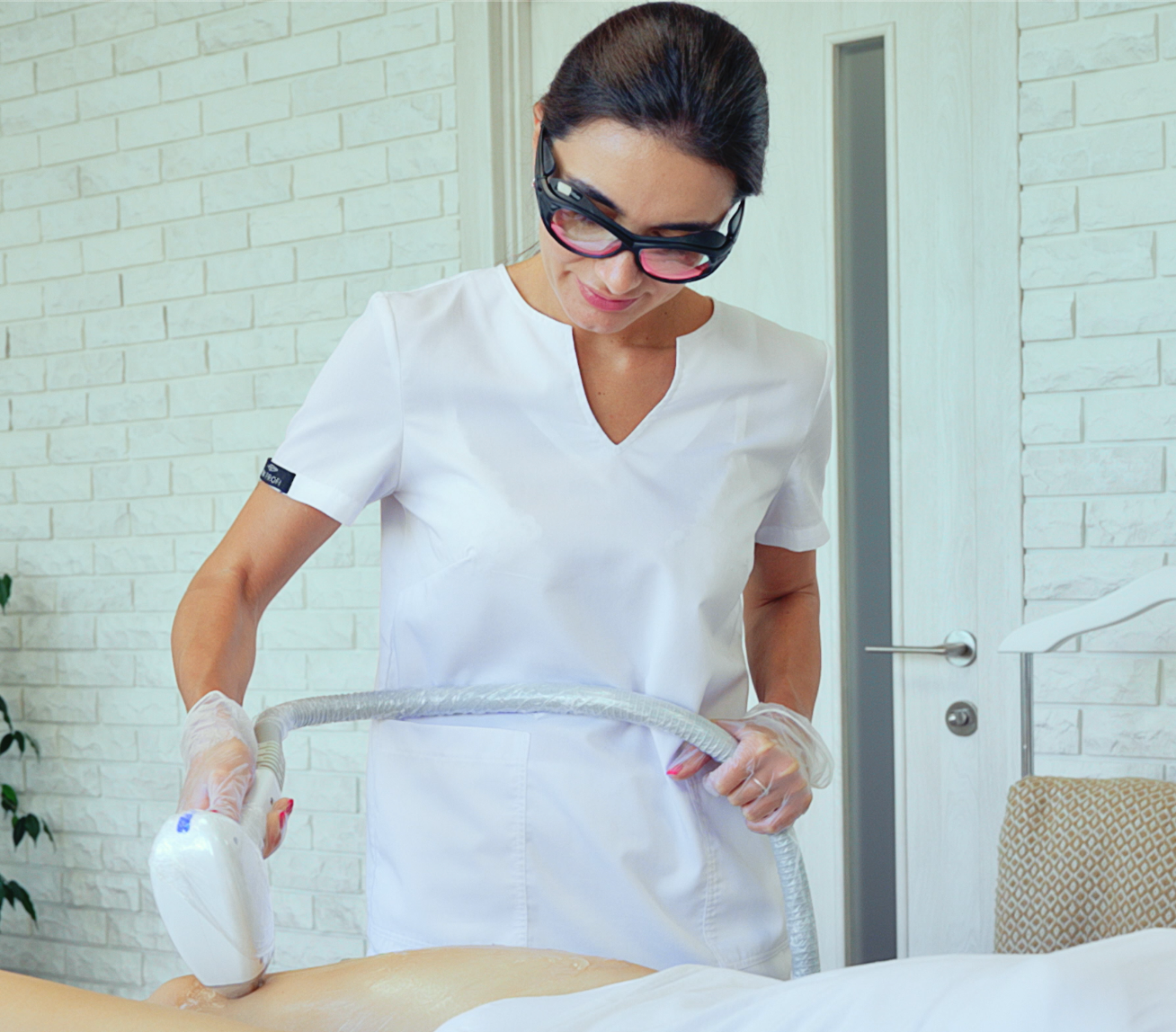 What is laser treatment used for?
A focused beam of light used in a medical procedure is known as laser therapy and is useful for a number of skin issues. It has a wide range of potential applications.
Laser therapy helps reduce the appearance of acne scars by increasing collagen synthesis and levelling out the skin's texture.


Laser treatment can reduce the look of fine lines and wrinkles by tightening the skin and increasing collagen formation.


Age spots, an uneven skin tone, and fine lines and wrinkles are all signs of sun damage, and they can be improved with laser treatment.


To diminish or eliminate age spots, sometimes called liver spots or solar lentigines, laser treatment is a viable option.


The look of uneven skin tone can be reduced by laser treatment, and the skin's texture can be improved.


Facial, leg, arm, and other undesirable body hair are all candidates for laser hair removal.
Laser Training, IPL, LLLT, Laser Safety Course, Laser Safety Training, Laser Online, Laser Safety Officer Certificate, LASER HAIR REMOVAL, LASER certificate, Laser Tattoo Removal, Queensland, Tasmania, Western Australia, NSW, accredited APHRA CPD, nurses, laser ipl, doctor, beauty therapist, dermal therapist, laser therapist
Post Disclaimer
This blog post has been vigilantly researched and fact checked to ensure that it is accurate, reliable and up to date. You must keep in mind that errors and omissions may occur and that we welcome any feedback or corrections in this regard. We encourage you to do your own research to verify the accuracy and contemporary nature of the information presented.