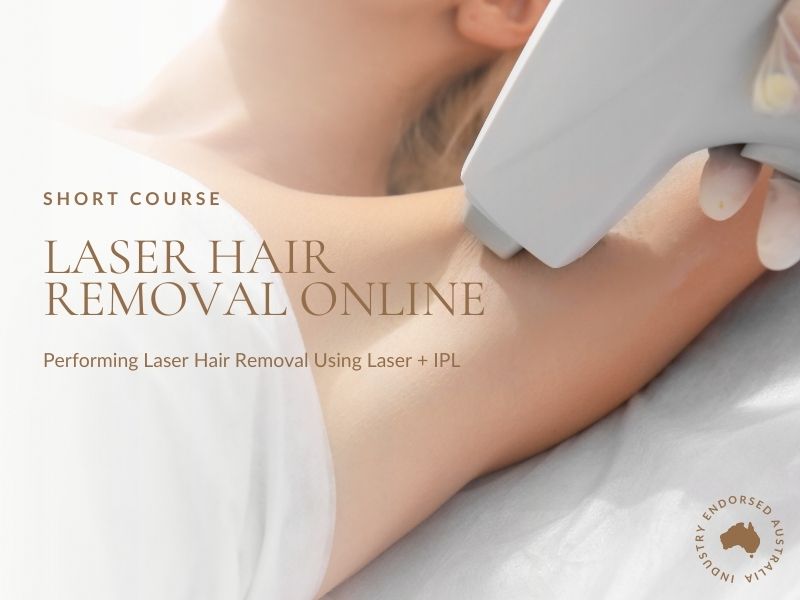 Hair Removal Laser Short Course
Do you already have some laser safety certification and would like to learn more about laser and IPL for hair reduction? Wondering about what you need to know to add this to your skillset or clinic?
Who is it for?
Anyone wanting to learn! GPs, doctors, nurses, beauty therapists, and other dermal clinicians or skin therapists. People with no experience but would like to improve their knowledge in this area.
Mode of delivery
Online at your own pace, in your own time.
Investment of time
Up to four hours at your own pace, in your own time and you can take as long as you like to do it. Assessment is a one hour, online, open book exam.
NOTE: Please note that some countries/provinces/states/territories have specific requirements for using a laser. More on the Australian rules HERE.

Course Content
Realistic client expectations
Biology of hair growth and phases
Treatment intervals
Client preparation, care and follow up
Devices for hair reduction
Medical conditions affecting hair growth
Principles of professional and clinical practice.
Accreditation
CPD Points
This laser safety course meets four hours of continuing professional development (CPD) when applied according to relevant AHPRA guidelines. Continuing professional development is the means by which members of the profession maintain, improve and broaden their knowledge, expertise and competence, and develop the personal and professional qualities required throughout their professional lives.
START LEARNING TODAY
Enrol now for just $199