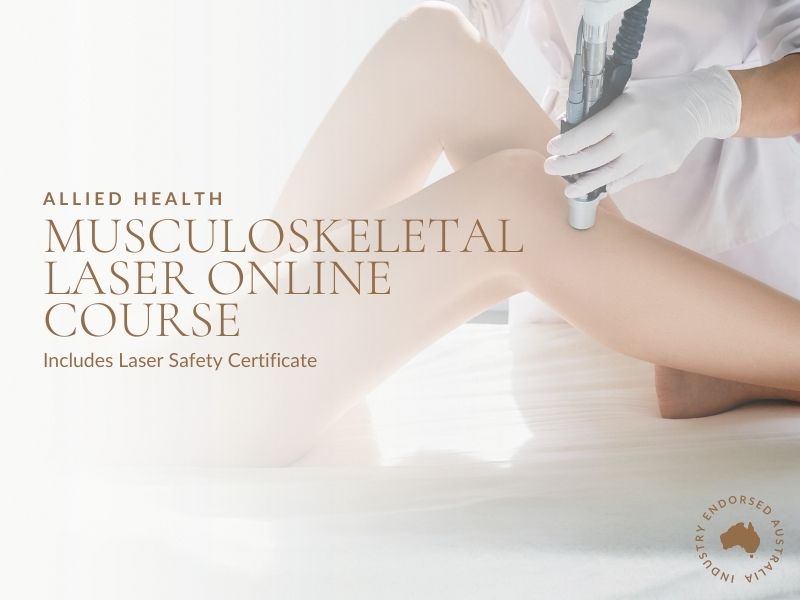 Musculoskeletal Laser Course
HEALTHY TISSUE, FASTER. Do this laser safety course if you work as a chiropractor, physiotherapist, exercise physiologist or in sports medicine or any other clinical setting that treats musculoskeletal disorders using lasers and you need to have a general understanding of the operation and hazards of lasers.
This online course covers:
1. Light physics and the operation of lasers
2. Interaction of laser radiation with tissue
3. Hazards of surgical lasers
4. Laser safety and the role of the laser operator.
Accreditation:
This laser safety course meets two hours of continuing professional development (CPD) when applied according to relevant AHPRA guidelines. Continuing professional development is the means by which members of a health profession maintain, improve and broaden their knowledge, expertise and competence, and develop the personal and professional qualities required throughout their professional lives.  
Who is it for? This laser safety course is for chiropractors, physiotherapists, exercise physiologists and other sports medicine clinicians. 
Investment of time: Two hours at your own pace, in your own time and you can take as long as you like. Assessment is a one hour, online, open book exam.
What your peers are saying about our laser safety courses

Bravura take training seriously, no shortcuts.

Dr R.Y. Victoria

We chose Bravura's online laser safety courses because it is really hard getting staff off the floor to attend face-to-face laser safety training and when they do it is long and boring! Katie Hinchen, Nurse Educator, Calvary Lenah Valley Hospital, Tasmania 
START LEARNING TODAY
Enrol now for just $250