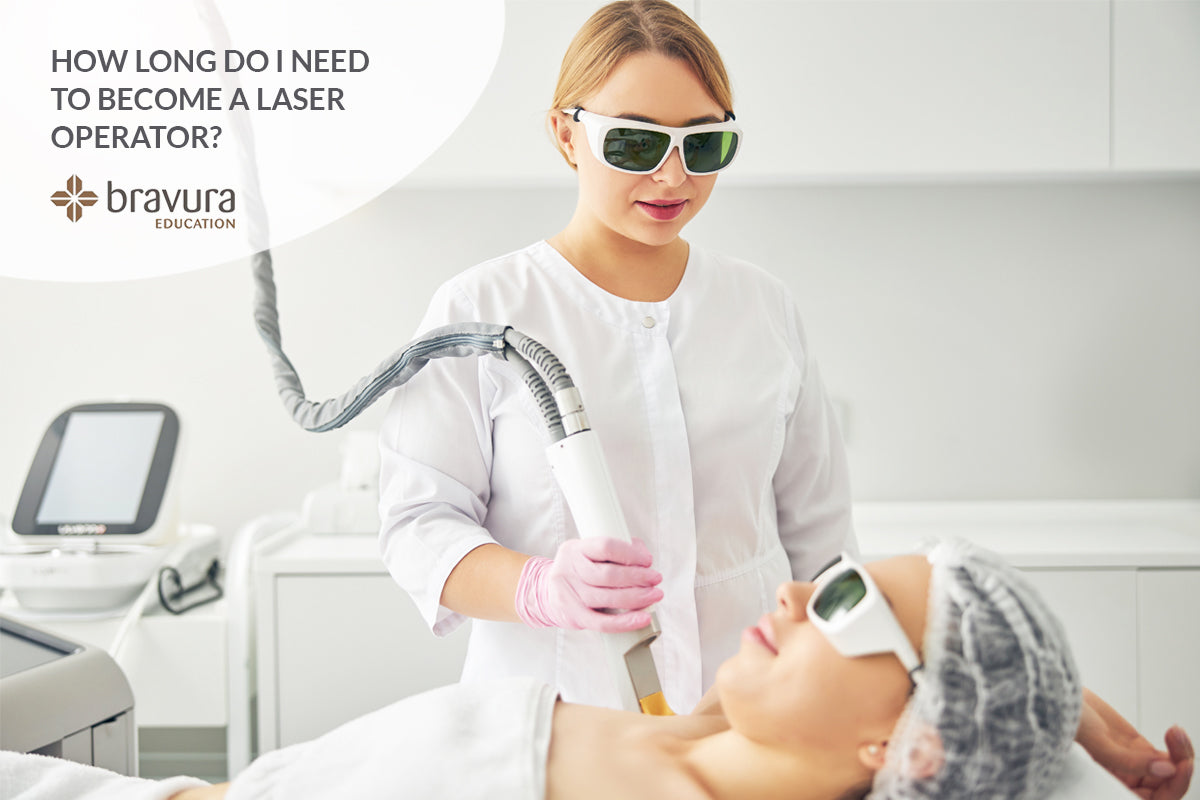 How long do I need to become a laser operator?
Great question! I will break down the answer into 2 parts 'how much time you have to put into the theory component' and 'depending on the state you live in'.
'How much time you have to put into the theory component'.
How lucky are we to live in the 21st century and have access to online learning!!! I am ALL for being in my pj's, under a blanket, while studying online! Its is such a freedom! Let's have a bowl of ice cream next to us, because WE CAN!
At Bravura, our courses are online, which means, you can work through them at your own pace and in your own time. If you can and want to dedicate a whole weekend to getting your course completed, go for it, or if you want to spend an hour a week on study, then you can do that too. It is self-paced, so whatever works for you. Log in and pick up from where you left off as you please.
Depending on which course you choose, the hours needed to complete it vary, as an example, you will need 8-10 hours for the laser safety certificate aka beginner course
So, to answer that question, you can do it in a weekend, or not, if you want to!
'Depending on the state you live in'.
Here is where it can take longer than a weekend. IF you live in QLD, TAS or WA there are mandatory practical hours that need to be completed as well as the online theory component. Each of the mentioned states has their own guidelines and number of hours needed.
You will need to keep a logbook with supervision from a licenced user.
25 hours for hair removal
50 hours for skin rejuvenation (including superficial pigmentation adjustment)
50 hours for superficial capillary reduction
100 hours for tattoo removal
There is also an application process to obtain a licence in these states. Links for each state are provided:
So to sum up, it literally depends how much time you have and what state you live in, but we don't put a limit on how long you have, so you can still be a Mama, wife, working full time AND have your social life while studying to become a laser operator.
As always, I am here to answer any questions, help with practical hours or which course(s) are best for you, please reach out to me hello@bravura.edu.au
Krystle x 
Post Disclaimer
This blog post has been vigilantly researched and fact checked to ensure that it is accurate, reliable and up to date. You must keep in mind that errors and omissions may occur and that we welcome any feedback or corrections in this regard. We encourage you to do your own research to verify the accuracy and contemporary nature of the information presented.