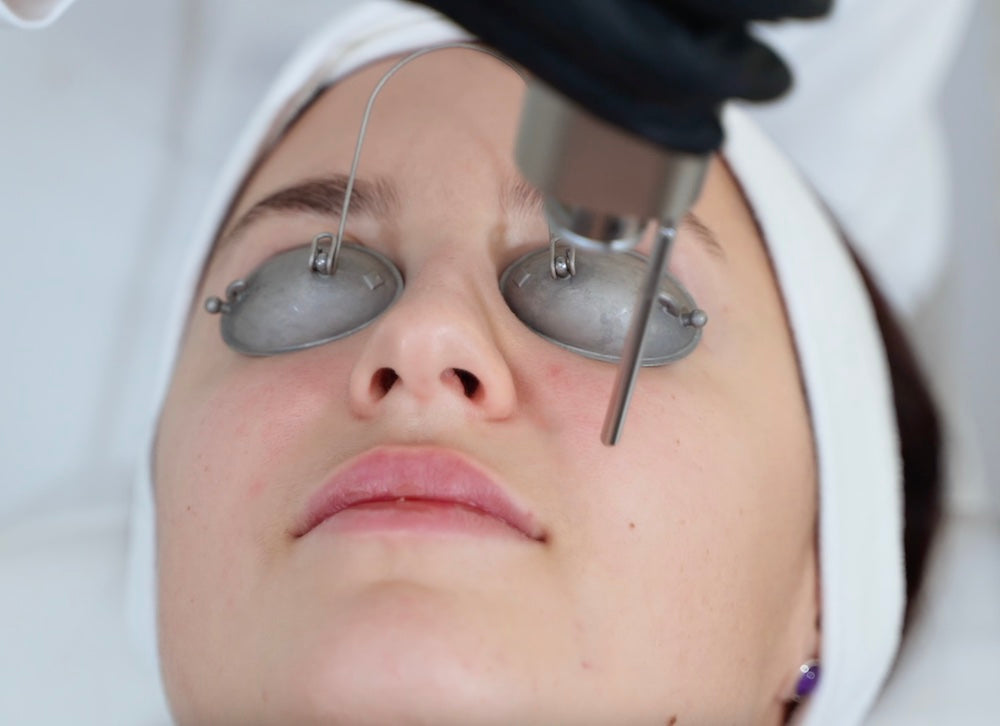 Laser Course Queensland
How does doing a course with Bravura Education help me get a Queensland licence?
Well, we're glad you asked. Of all the questions we receive, this is one of the most common. A lot of people confuse their laser safety certificate with obtaining a licence.
Queensland regulations state that in order to perform cosmetic laser treatments you must hold a QLD user licence. The same way you need a licence to drive a car.
There are 5 steps to getting a Queensland laser licence and Bravura is step one.
Laser Safety Certificate

(that's us)!

Infection control qualification (AHPRA registration or TAFE course)

Apply to QLD health for a trainee licence (your L plates)

Complete practical hours

Obtain user licence
So, what is a laser safety certificate you ask? It will help you understand the science of light, laser and IPL systems, national and state standards and regulation, how light interacts with the skin and hair and the key safety issues you need to be across before you do treatments. This one covers the minimum certification required by the Australian Standards and to help get insurance coverage. 
While this is what's needed for your licence, Bravura can help your with more than just step one. Have you decided which treatments you would like to perform with laser?
We have courses available to teach you the theory behind the treatments too, and some of the courses include the laser safety certificate too!
Take a look at the most popular courses:
IPL Laser Hair Removal Courses Online — Bravura Education
Laser Tattoo Removal Course Laser Tattoo Removal Training — Bravura Education
Or combine the laser safety certificate with the Advanced course! This is the most common pathway into the industry.
Online Laser Safety Officer Course | Intense Pulsed Light Training — Bravura Education
PLUS
Advanced Cosmetic Laser Course | Advanced IPL Course — Bravura Education
The Advanced course is specific to the common types of things you would be treating including what wavelengths/laser or IPL to use, how to prepare the client, what to look out for, how to determine what and how you'll treat and post care arrangements. It covers hair reduction, vascular conditions, pigmentation disorders, resurfacing and rejuvenation, tattoo removal and PDT. It has information on preventing and managing adverse events.
As always, if you have any questions, we are here to help, please reach out to us.
The Bravura Team x
Laser Training, IPL, LLLT, Laser Safety Course, Laser Safety Training, Laser Online, Laser Safety Officer Certificate, LASER HAIR REMOVAL course, LASER certificate, Laser Tattoo Removal course, Queensland, Tasmania, Western Australia, NSW, accredited APHRA CPD, nurses, laser ipl, doctor, beauty therapist, dermal therapist, laser therapist, laser course, Sydney, Brisbane, Melbourne, laser safety course. Low level laser
Post Disclaimer
This blog post has been vigilantly researched and fact checked to ensure that it is accurate, reliable and up to date. You must keep in mind that errors and omissions may occur and that we welcome any feedback or corrections in this regard. We encourage you to do your own research to verify the accuracy and contemporary nature of the information presented.