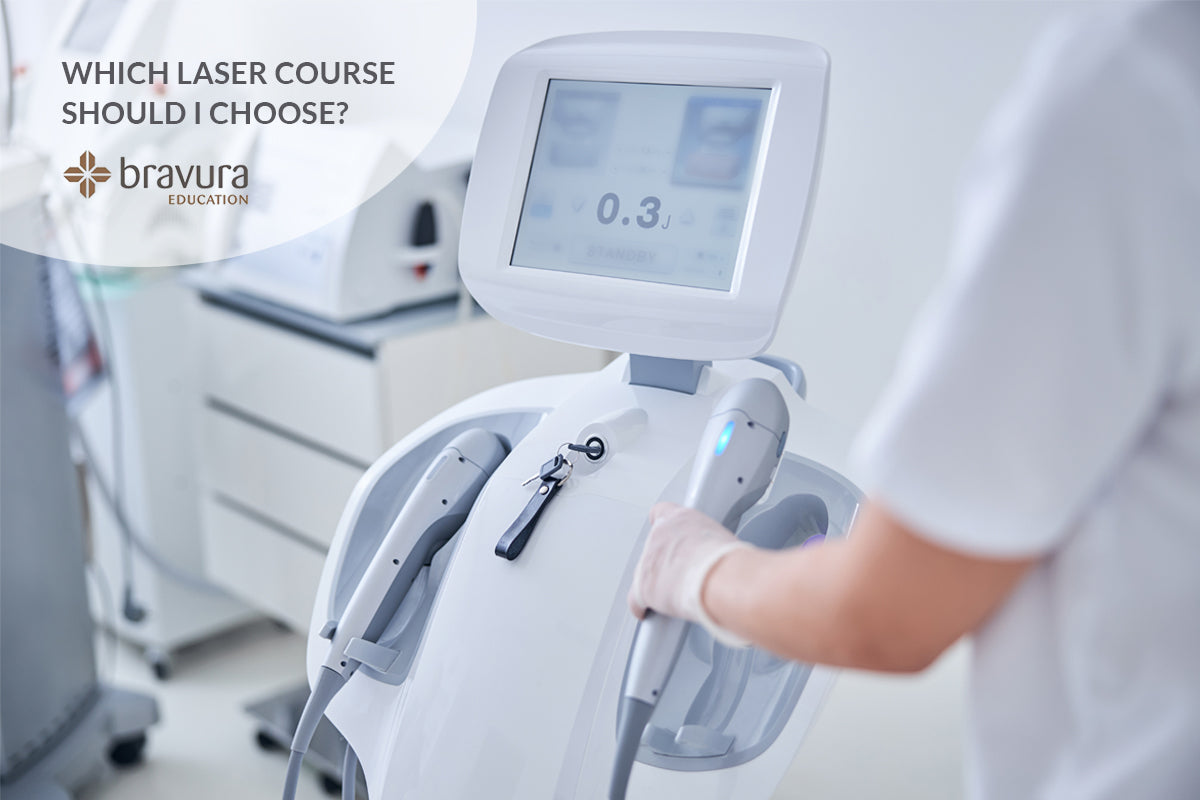 Which laser course should I choose?
There are so many courses on your website, how do I know which one to choose?
Firstly… Decide which treatments you want to perform? Are you planning to do them all or just specialise in one or two? I often have students say, "I want to do laser", however, they have not yet decided what type of treatments they would like to do nor where they'd like to work. Laser/IPL is the device you use to perform treatments such as hair reduction, tattoo removal and skin rejuvenation.
Whichever treatments you are planning to do, you always need to start with the beginner course (this is also known as a laser safety certificate). This is the minimum requirement in Australia for insurance purposes. It also forms part of licence applications where necessary: QLD, WA and TAS.
Once you have your knowledge base (laser safety) you can then build upon that with the treatment modules. There are few ways to go, you can do them one by one or combine the laser safety with one treatment. So you could choose just to do the hair reduction course for example if that was the treatment you wanted to learn. This is one of the combined courses we offer, where it has the laser safety certificate and the education for the hair reduction treatment too.
The most common pathway into the industry is to combine the beginner and advanced courses to prepare you from A to Z,  It covers you for your safety certificate then all treatments; hair reduction, vascular conditions, pigmentation disorders, resurfacing and rejuvenation, tattoo removal and PDT. It has information on preventing and managing adverse events too.
As always, shoot us your questions to hello@bravura.edu.au
Post Disclaimer
This blog post has been vigilantly researched and fact checked to ensure that it is accurate, reliable and up to date. You must keep in mind that errors and omissions may occur and that we welcome any feedback or corrections in this regard. We encourage you to do your own research to verify the accuracy and contemporary nature of the information presented.